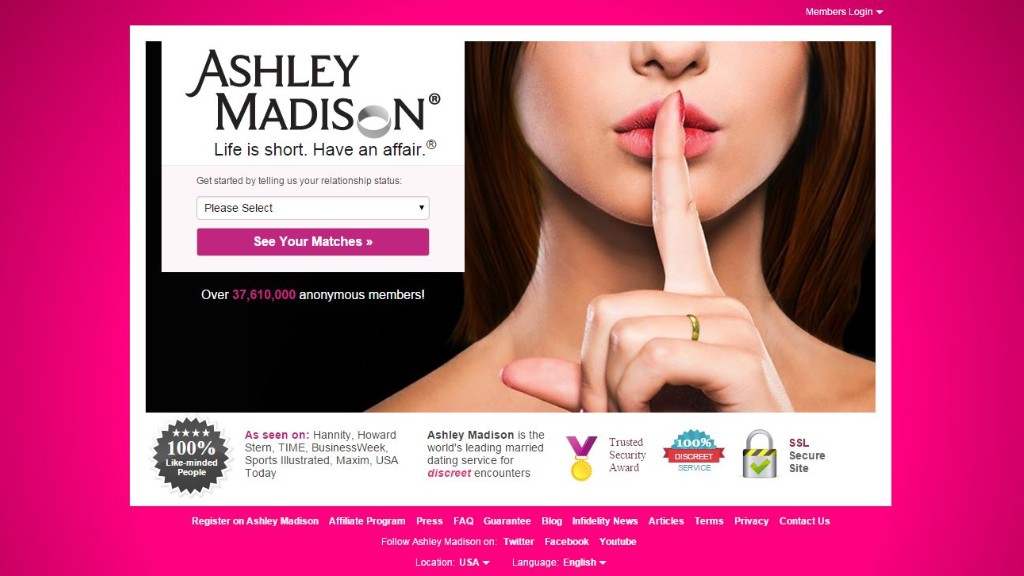 Ashley Madison, the controversial website that caters to adulterers, just got hacked. But who the heck is Ashley Madison?
The site is owned by Avid Life Media, a Canadian Internet firm founded by Noel Biderman, a former sports agent.
Its slogan is "Life is Short. Have an Affair."
Biderman proudly proclaims himself "the most hated man on the Internet" and an infidelity expert on his personal website.
So is Ashley Madison real?
No. According to Avid Life Media spokesman Paul Keable, the origin of the site's name actually comes from ... wait for it ... babies. (Yes. I cringed as I typed that.)
Related: Hackers threaten to release names from Ashley Madison site
Keable said in an interview Monday that Biderman got the idea for starting Ashley Madison in 2001 while dealing with his athlete clients who were cheating.
But Biderman wanted to create a site that would also attract philandering women, and not just unfaithful men. So Biderman apparently found his inspiration for the Ashley Madison moniker from a list of popular baby names.
In 2000 and 2001, Ashley and Madison were among the top four names for girls according to the Social Security's database. (If he started the site today, it might be called Sophia Olivia.)
So now that we've solved that mystery, here's another one. Who the heck actually thinks this site is a good idea and is investing in this company? There were reports earlier this year that it might even go public.
But the privately-held company, which also owns dating sites CougarLife and EstablishedMen, won't say who its other investors are.
Ironically, Avid Life is protecting the anonymity of its backers, even though the hack could expose the names of its customers.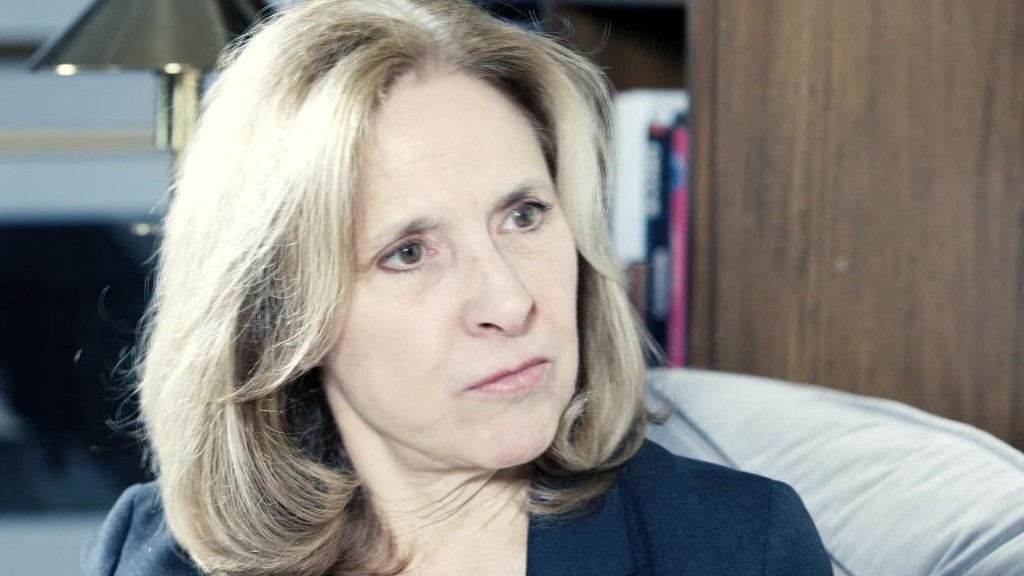 Related: Don't share secrets online. You will be hacked.
That makes sense. What venture capitalist, hedge fund or bank would want to be publicly associated with a business that makes money from adultery?
Investing in Uber, Snapchat or Airbnb is something you want to let the world know. Ashley Madison? Not so much.
Avid Life Media makes GoDaddy (GDDY), the web domain registry behind famously raunchy ads, look tame in comparison.
These are actual headlines for press releases on the media portion of Ashley Madison's web site.
AshleyMadison.com wishes you a Merry XXXmas!. Are the In-Laws Causing Couples to Cheat? South African Adulterers are after Sexy and Excitement!
The company is also notorious for publicity stunts.
TMZ reported in 2010 that Avid Life Media wanted to have the new stadium that was being built for the New York Giants and New York Jets football teams named Ashley Madison Stadium. MetLife (MET) wound up winning the naming rights. (I guess the NFL prefers Snoopy to snooping around on your spouse.)
Related: Adult dating site FriendFinder has also been hacked
Avid Life Media also tried to get the city of Phoenix to rename Sky Harbor International Airport after Ashley Madison in 2010.
Investors may not appreciate these antics if Avid Life Media actually goes public. It's unclear if that will ever happen though, especially after the data breach.
But Avid Life Media was reportedly considering plans to sell stock in London earlier this year. Keable wouldn't comment specifically on that rumor. But he did say that the company hasn't ruled out an IPO.
It tried going public in Canada a few years ago, but wound up shelving the deal amidst reports that the nature of the company's business made it a tough sell for investors.
Avid Life Media also reportedly received a loan from hedge fund Fortress Investment Group (FIG) in 2013. Fortress was not immediately available for comment,
But Keable stressed that Avid Life Media does not need to go public because the the company is profitable.
Avid Life Media brought in $115.5 million in revenue in 2014, according to PrivCo, a data provider on privately-held companies. That's a significant spike from 2013, when it brought in $77 million. In 2010, it brought in $26 million.
Avid Life Media's current backers are probably secretly happy though. Ashley Madison has 37 million users ... and they all pay. The company makes money from subscriptions, not advertising.
So Avid Life Media is arguably a more stable social media/dating company than many of its peers -- or at least it was before it got hacked.
CNNMoney's Sara Ashley O'Brien contributed to this report.