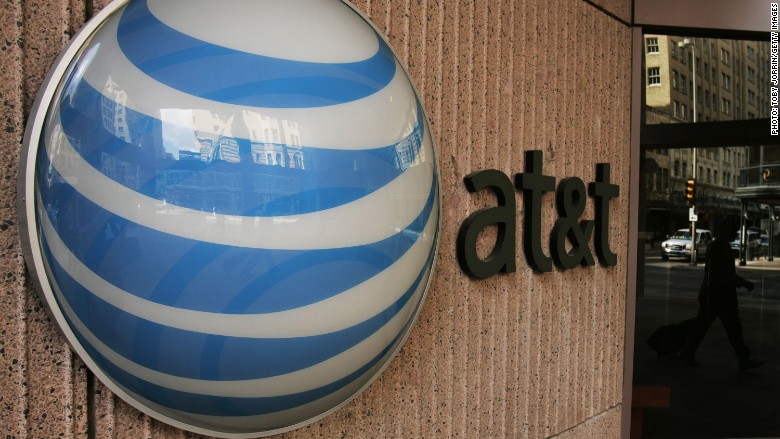 The chairman of the Federal Communications Commission is ready to give the $49 billion AT&T-DirecTV merger a thumbs up, although with some caveats.
On Tuesday Chairman Tom Wheeler shared his approval recommendation with the FCC's other four commissioners.
The other government agency reviewing the proposed deal, the Justice Department, also gave its blessing on Tuesday by ending what it called an "extensive investigation" into the proposal.
FCC approval would come with some conditions, as is common in proposed deals of this size.
Wheeler said in a statement that the conditions will "directly benefit consumers by bringing more competition to the broadband marketplace." AT&T is committing to an expansion of broadband availability.
Wheeler also said the conditions imposed on the deal are intended to "prevent discrimination against online video competition."
In essence, AT&T can't give its own video services a leg-up over the competition.
The company will have to submit regular reports on "network performance" to the FCC.
And the FCC will require an "independent officer to help ensure compliance with these and other proposed conditions."
It is unclear when the commissioners will formally vote, but Wheeler's recommendation makes government approval of the deal all but certain.
The Wall Street Journal, which first reported Wheeler's decision on Tuesday, said AT&T-DirecTV is the "biggest media deal of the past year."
That's because Comcast abandoned its bid for Time Warner Cable back in April in the face of FCC and Justice Department opposition.
This deal is different for several reasons. Among them: DirecTV (DTV) and AT&T (T) haven't faced the same kind of stiff opposition that Comcast's merger did; they aren't big owners of TV programming like Comcast is; they don't provide broadband to as many households as Comcast does.
Still, the government's review of the proposed deal lasted more than a year. AT&T and DirecTV had anticipated approval by the end of June, but the review continued through much of July.
The Justice Department has already signaled its approval. On Tuesday the assistant attorney general in charge of antitrust, Bill Baer, said the agency "concluded that the combination of AT&T's land-based internet and video business with DirecTV's satellite-based video business does not pose a significant risk to competition."