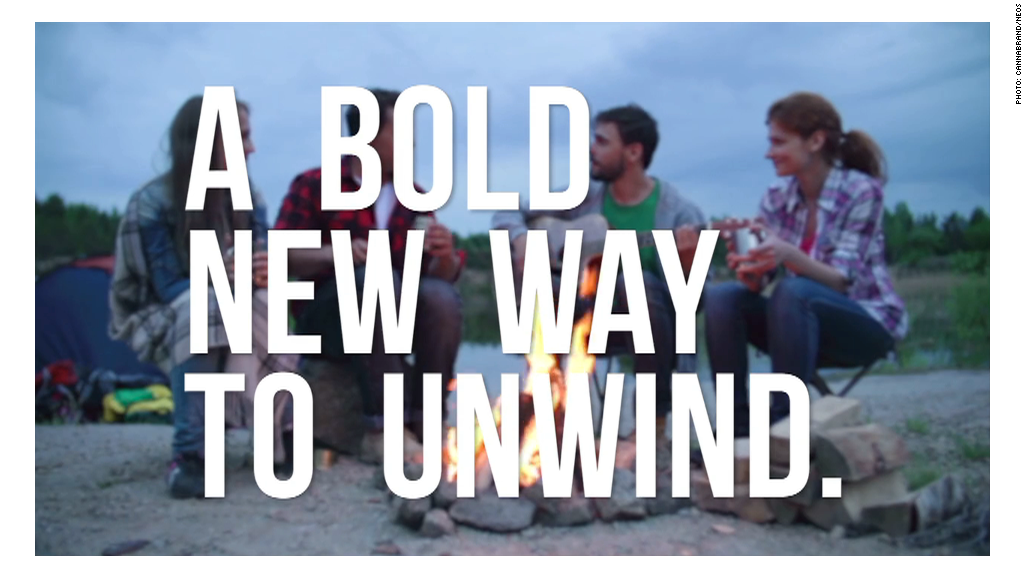 It went up in a puff of smoke.
But you can see it here -- the first-ever recreational marijuana ad that was to air on U.S. television but got pulled on Monday night due to legal concerns.
The ad for Neos, a provider of cannabis oil and vaporizers, was planned to be shown on KMGH, an ABC affiliate in Denver, where marijuana is legal for medical and recreational use.
The ad shows footage of young people partying in clubs and hiking up mountains.
"You lead an adventurous life, always finding new ways to relax," says the voicever. "Now enjoy the best effects and control with Neos portable vape pen and recreate discreetly this summer."
The spot ends with scenes of campers strumming a guitar and the tag line, "A bold new way to unwind. Neos, recreate responsibly."
The ad makes no mention of marijuana, and there are no images of pot or anyone using it.
But the federal government, which regulates the airwaves, still considers pot illegal.
"Scripps has decided not to accept marijuana advertising at this time," said Valerie Miller, spokeswoman for the E.W. Scripps Company, which owns the station. "We are proud to be a company of free speech and open expression, but we have concerns about the lack of clarity around federal regulations that govern broadcast involving such ads."
"Channel 7 has officially put all cannabis commercials on hold until further notice, as ABC corporate investigates the legality of airing a 'federally illegal' substance on federal airwaves," said Olivia Mannix, co-founder of Cannabrand, the ad agency that produced the Neos spot, in an email to CNNMoney.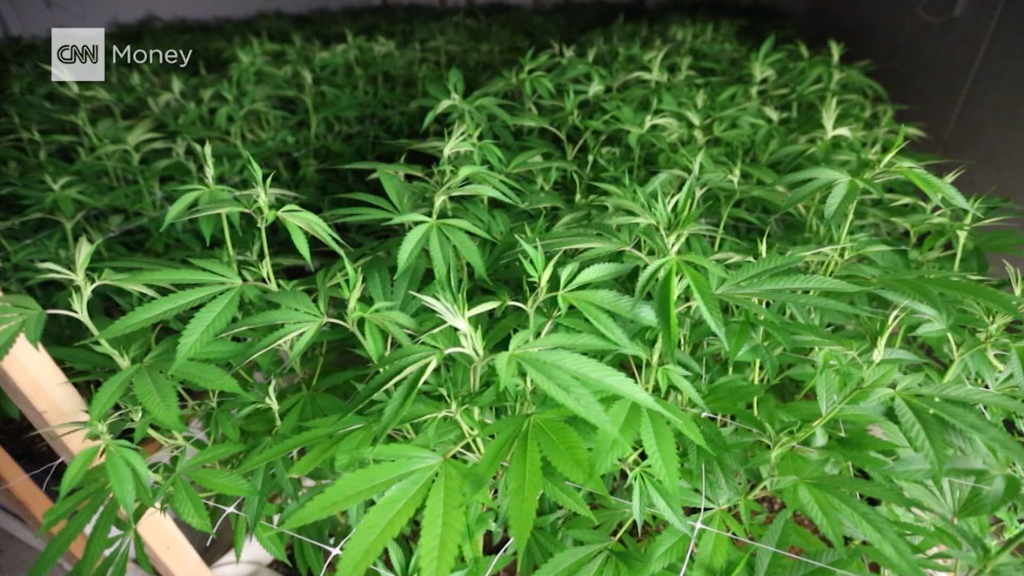 Related: Portlanders light up, as weed goes legal in Oregon
It's a familiar problem for the marijuana industry, which is legal for recreational use in Colorado, Washington, Oregon, Alaska and D.C., and for medical use in 20 states. But local and state laws butt heads with the feds, which have not budged in response to loosening cannabis regulations. This has created problems not only for advertising, but for banking, because banks must be in compliance with federal regulations.
Mannix said Colorado law allows for the airing of marijuana TV ads when 70% of the audiences is 21 or older. Mannix said the ad was planned to have aired late Monday night around the time of "Jimmy Kimmel Live," where 97% of the audience is at least 21, according to Nielsen reports.