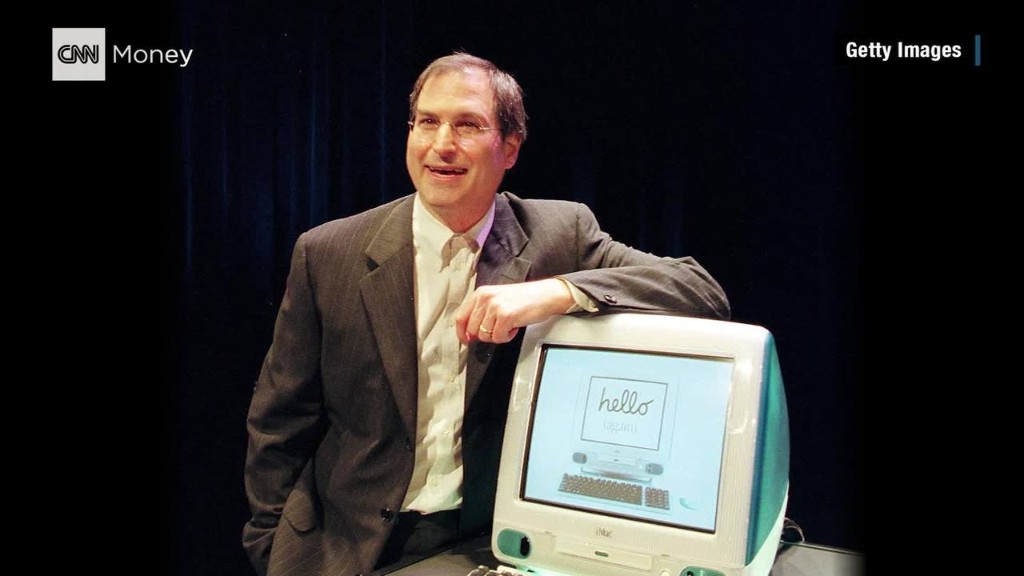 When is $50 billion not enough? When you're Apple.
Apple's stock tumbled 8% in after-hours trading Tuesday after the company reported it sold fewer iPhones than expected in the past three months and offered a weak outlook for the current quarter.
Overall, Apple's sales and profits were strong. In its fiscal third quarter, Apple (AAPL) recorded revenue of $49.6 billion. Financial analysts polled by Thomson Reuters expected sales of $49.4 billion.
But the company sold "just" 47.5 million iPhones. While that's up a stunning 59% from a year ago, the number of iPhones sold last quarter is still fewer than the 49 million analysts had forecast.
There was plenty of good iPhone news for Apple to cheer about, though.
CEO Tim Cook said more Android customers are switching to the iPhone than ever before. And the average selling price for an iPhone shot up $99 to $660 over the past year, which means that a growing number of people are buying the more expensive iPhone 6 Plus.
Apple Watch
The number of Apple Watches the company sold remains a mystery. Apple has relegated the Watch to its "other" category, along with the Apple TV, the iPod and similar niche products.
Yet Apple gave a few clues about how well the Apple Watch is selling.
Cook said that sales exceeded the company's own (nonpublic) expectations, and sales in the "other" category would have declined if not for the Watch, since iPod sales continue to shrink. Since revenue in the "other" category rose by nearly $900 million from a year ago, the Apple Watch generated around $1 billion in sales last quarter.
Demand for the Apple Watch is growing, Cook said, which counters widely cited data provided by a third-party retail analytics company Slice that suggested Watch demand has fallen off a cliff.
Cook said demand has soared since the Watch became available in Apple Stores during the last two weeks of June.
Even though Cook said he's satisfied with the Watch's sales performance so far, he said his focus is on gearing up for the holiday season, during which he anticipates the Watch will be a top-seller.
"We feel really good about how we did, Cook said. "Our objective wasn't primarily sales; we're more excited about how the product is positioned for the long term."
Apple also sold 11 million iPads and 4.8 million Macintosh computers. The company also said that revenue from the App Store doubled in the last quarter.
By the numbers
Strong overall sales helped Apple report $10.7 billion in profit, up an amazing 38% over last year -- Apple's fastest growth rate in more than three years.
For the current quarter, Apple said it expects to record between $49 billion and $51 billion in sales, lower than the $51.1 billion Wall Street analysts had anticipated.
Apple also now has $203 billion in cash, becoming the first corporation ever to cross the $200 billion mark.