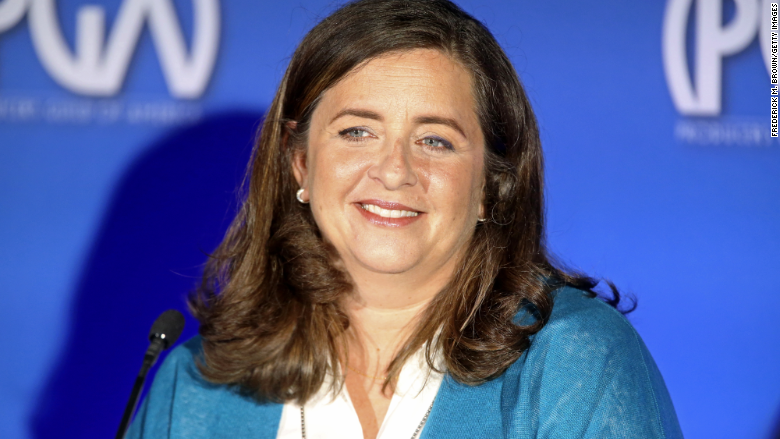 Just how serious is YouTube about having video series you can't find anywhere else? Its latest hire is an indication: Susanne Daniels, the president of programming for MTV, is joining the site as vice president for YouTube originals.
The appointment was announced on Wednesday afternoon, hours after Daniels' departure from MTV was reported.
Daniels was a key executive at the youthful cable channel owned by Viacom (VIA). Now, at YouTube, she'll oversee production of new shows that are meant to appeal to the site's young audience.
YouTube has been ramping up its support and financing for so-called "YouTube stars" -- video creators that have found millions of fans via the streaming service -- at the same time some of those stars have been tempted by offers from startups and traditional media companies. (The creators almost always keep a presence on YouTube even as they venture into new businesses like movies and books.)
Related: Facebook is trying to be the next YouTube
Creating a vice president position is a step toward prioritizing original, professionally-produced programming on a site that initially lent itself to amateur videos.
Alex Carloss, whose team currently manages original programming, will report to Daniels. And Daniels will report to Robert Kyncl, the Head of Content & Business Operations for YouTube.
"Susanne is an executive whose incredible instincts have led her to consistently generate pop culture hits that audiences relate to and root for," he said in a statement.
Her "deep expertise in programming," he said, "will be invaluable to us and our top creators and help them foster even more ambitious projects for YouTube."
Wednesday's announcement marks the first time that a high-profile executive at a traditional TV network has joined YouTube. (However, Kelly Merryman, formerly of Netflix, is now YouTube's vice president of content partnerships.)
"If a job switch could encapsulate a sign o' times, it's the head programmer at a TV net that was once the destination for teens going online," Variety co-editor-in-chief Andrew Wallenstein tweeted.