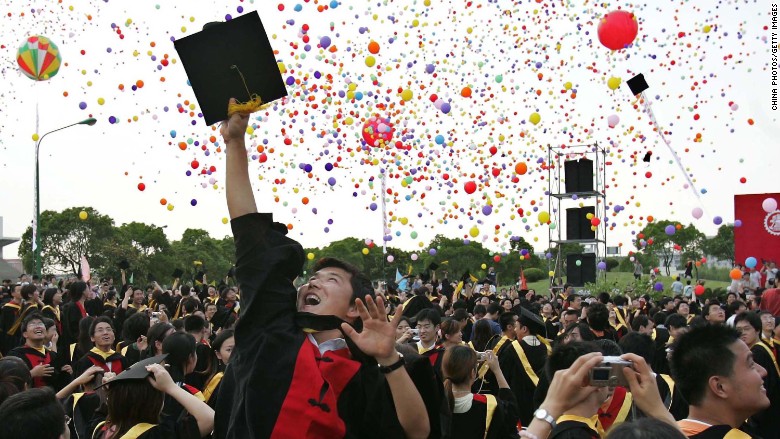 Landing a job at Google is still the dream for Asia's top students.
A survey of business and engineering students conducted by Universum found Google (GOOG) is the most attractive employer among both groups of majors.
For business students, PricewaterhouseCoopers, Deloitte, KPMG and Apple round out the top five.
Apple (AAPL), Microsoft (MSFT), Samsung and BMW Group (BAMXY) are the consolation prizes for engineering students.
Large multinationals dominate the rankings because the survey covers students from countries across Asia, including China, Malaysia, Australia, India, Japan and Vietnam.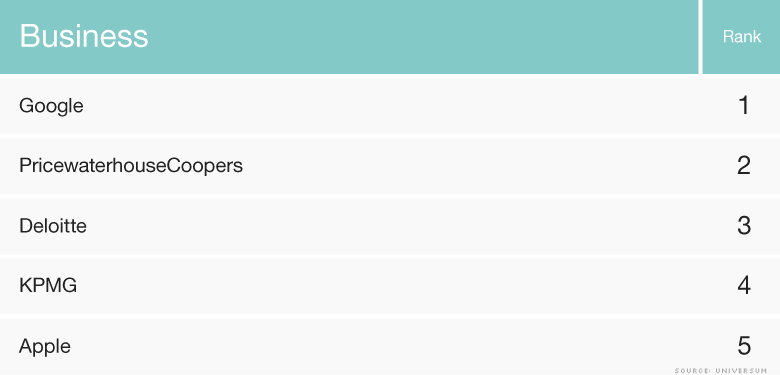 The top 10 choices of business students are all Western companies with operations across the region. Samsung, based in South Korea, is the highest placed Asian company -- ranked fourth among engineering students.
Related: China has more than 1 million millionaires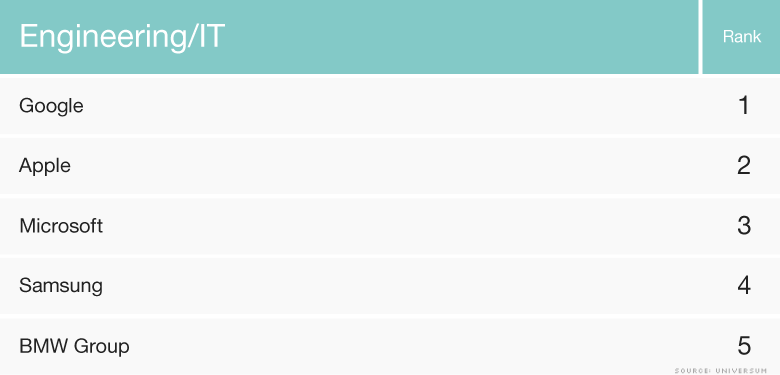 But local firms are starting to make gains, according to Mike Parsons, Universum's marketing director for the Asia Pacific region. He said that Universum is seeing increased competition between large multinational companies and homegrown firms for the very best talent.
"It's the local Asian players who are slowly winning this war," Parsons said. "We've observed that they're perceived by local talent to offer friendlier and more inclusive working environments, and this is often giving them the edge."
Local firms, however, are not yet able to replicate their success at the regional level.
"I still think there is some way for many of these organizations to go in terms of the sophistication of their employer branding strategies and market localization," Parsons said.