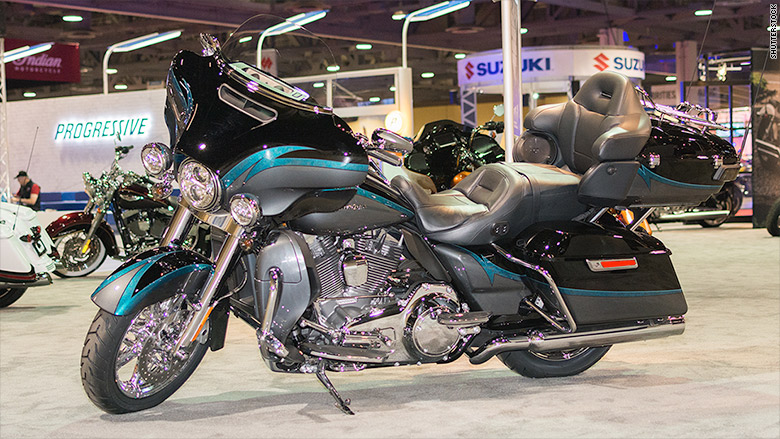 Harley-Davidson is recalling more than 185,000 motorcycles nationwide. Reason? Loose saddlebags.
On Wednesday, Harley said the saddlebags may separate for the motorcycles, increasing the risk of a crash.
Harley has been investigating the issue since January, after elevated warranty claims. The recall includes 15 models from 2014 and 2015.
Starting Monday, July 27, the dealers will replace the hardware free of charge on all affected bikes.
As of June, there have been no injuries or crashes reported due to the saddlebag issues, according to documents that Harley has filed with U.S. safety regulators.
Related: Harley-Davidson recalls all 2014 Touring motorcycles
This is the third recall from Harley-Davidson (HOG) in less than two years.
The company issued two separate recalls in the past year and a half -- 126,000 Touring motorcycles from model year 2014 because of a problem with the hydraulic clutch, and 1400 Street motorbikes from two 2015 models for possible fuel tank leaks.