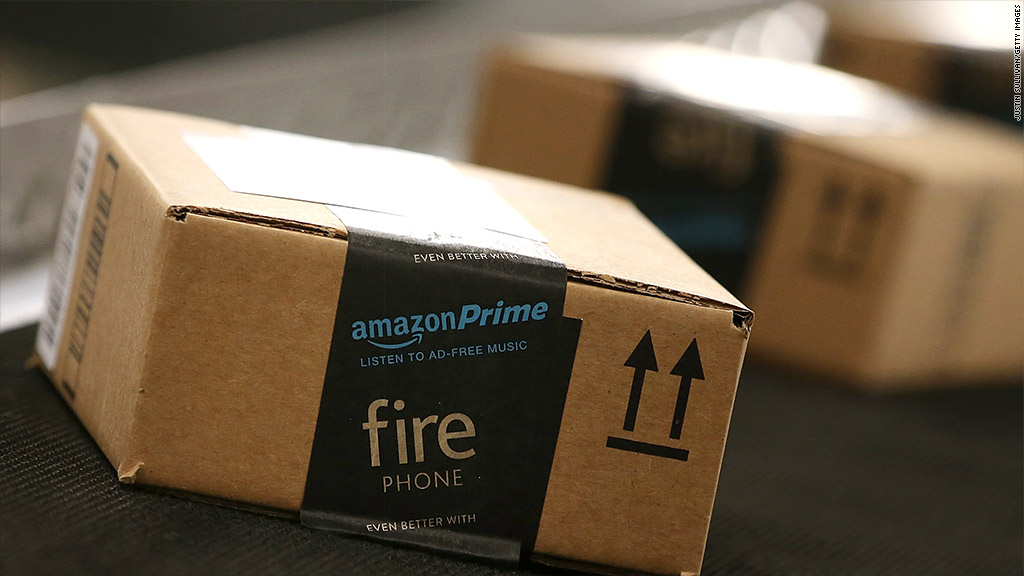 Amazon reported a surprise profit for the second quarter.
Sales jumped 20% and the company earned $92 million. A year ago it lost $126 million.
Wall Street went bonkers over the news. Shares soared over 18% at one point after the closing bell -- giving Amazon (AMZN) a bigger market cap than Wal-Mart (WMT), which was worth $233.5 billion when the market closed. And for now Amazon is worth about $264 billion, but that will change when the market opens Friday.
Analysts had expected Amazon to post a loss.
Amazon is famously tight-lipped about its operations, so it's unclear exactly which products contributed to last quarter's gains. During a call with investors, company execs would not give specifics, and said only that Amazon Prime subscriber growth was faster outside the U.S.
For the third quarter, Amazon hinted that Prime Day -- a 24-hour sales extravaganza held last week -- would be a source of increased membership.
"We're thrilled with the results of Prime Day," Amazon CFO Brian Olsavsky said. "New prime members signed up in higher rates than we've ever seen."
Another product that may have been a big contributor to profits was its cloud business, Amazon Web Services. Sales from AWS grew 81% to $1.8 billion, while profit skyrocketed 408% to $391 million.
Analysts and investors are heavily interested in this portion of Amazon's business because of the proliferation of mobile devices. One of Amazon's newest AWS products lets developers test mobile apps within hundreds of real phones.
Bankers were also pleased by the growth in sales of Amazon's electronics and other general merchandise (EGM) segment, which came in well above expectations.
"We think EGM (especially in the U.S.) is the best proxy for overall commerce growth for Amazon as it is generally a catch-all category for everything outside Media, and growth here accelerated sequentially second quarter in a row," Jefferies' research team wrote shortly after earnings were released.