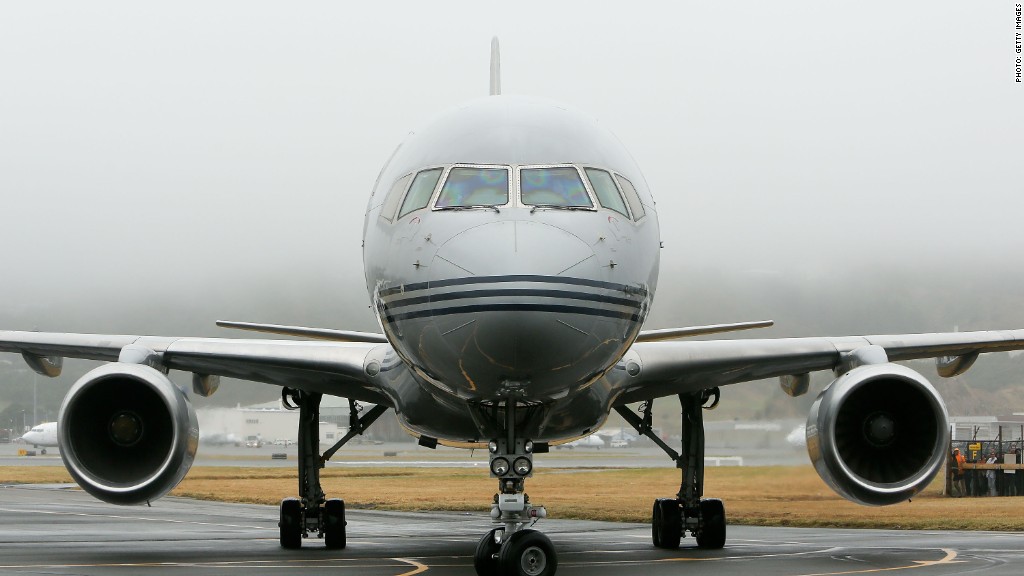 Lower fuel prices = record profits for the airline industry. Southwest, United and Alaska Air all reported strong earnings Thursday.
It was the best second quarter ever for Alaska Air (ALK) and highest profit for any quarter at United (UAL) and Southwest (LUV).
Southwest said it saved $500 million on fuel costs in the quarter. United saved nearly $1 billion.
Investors, for the most part, loved the news. Shares of Southwest soared 5% while United was up 3%. Alaska Air's stock did pull back though.
But the U.S. Global Jets (JETS) exchange-traded fund, which owns these three airlines as well as shares of Delta (DAL), JetBlue (JBLU), Spirit (SAVE) and Virgin America (VA), was higher.
Delta reported results last week. American (AAL) and Spirit will report their earnings Friday while JetBlue and Virgin America are on tap to release their latest results next week.
The airline industry is now in much healthier shape than arguably any other time in its history. The plunge in oil prices since last summer has only made things better.
Related: No more free checked bags on JetBlue
A wave of airline mergers has led to more rational pricing strategies by the big carriers. The days of huge fare wars seem to be over. That's great news for investors, even if it's bad news for travelers.
Many airlines have boosted revenue though by adding on higher fees and surcharges for things like checking bags and pre-printing boarding passes.
Still, there have been some concerns on Wall Street lately that the good times for the industry may soon be over. JetBlue and Alaska Air are the only two major airline stocks up this year.
The rest have fallen on fears that profit margins may be close to peaking. Fuel prices, while still down sharply, are up from their lows.
Related: Cheap airfare computer whiz hails DOJ probe of carriers
And the Department of Justice has accused Southwest, Delta, United and American of possibly colluding to keep capacity growth down. Doing so could keep fares higher than they otherwise would be.
There have been some calls for airlines to cut ticket prices because fuel costs have dropped so dramatically.
But Southwest said that its average ticket price dropped 3.4% from a year ago to $157.51.
United and Delta also both reported declines in a key airline metric known as passenger revenue which accounts for fares and fees. The strong dollar is partly to blame for this though, since it reduces the value of what foreign travelers pay to fly.
Still, the airline industry may be in a rare state of cruising altitude for both investors and passengers. Profits are climbing and consumers can still find some good bargains.