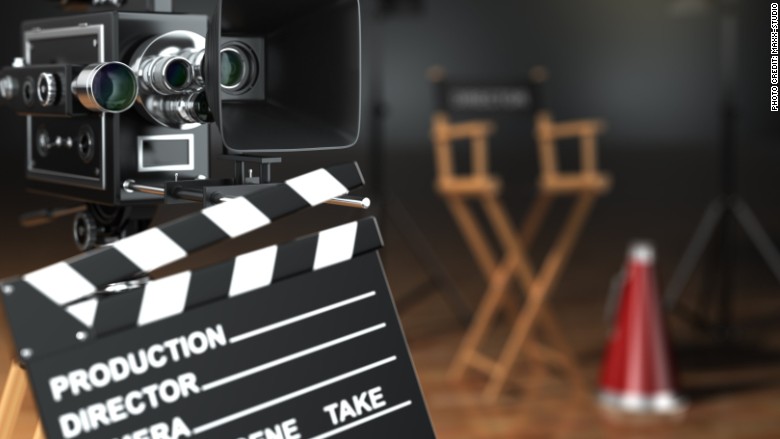 Europe has filed antitrust charges against U.K. pay television service Sky TV and six major Hollywood film studios, accusing them of illegally curbing access to movies and TV shows for some viewers.
The six studios are Disney (DIS), Comcast (CCV)-owned NBCUniversal, Paramount Pictures, Sony (SNE), Twentieth Century Fox, owned by 21st Century Fox (FOX), and Warner Bros. (Warner Bros. is a unit of Time Warner (TWX), which owns CNN.)
The EU says the studios and Sky unfairly prevent consumers located elsewhere in Europe accessing pay-TV services available in the U.K. and Ireland.
According to regulators, each of the six film studios has an agreement with Sky that requires Sky to block access to films through its online or satellite services to consumers outside of the U.K. In turn, the studios are required to prevent other broadcasters from making their pay TV services available in the U.K. and Ireland, giving Sky "territorial exclusivity."
"The impact of the Commission's analysis is destructive of consumer value and we will oppose the proposed action vigorously," a Walt Disney Company spokesperson said.
Sky said it was considering the claims and would respond "in due course." A Warner Bros. spokesperson said the company is cooperating fully with the investigation, while Twentieth Century Fox declined to comment on the case.
The EU said this strategy is against the bloc's single market principle, because it prevents cross-border competition by chopping the TV market into small pieces along the national borders.
"European consumers want to watch the pay-TV channels of their choice regardless of where they live or travel in the EU," Margrethe Vestager, the EU commissioner in charge of competition, said.
The studios and Sky could face a fine of up to 10% of their annual sales.
The European Union has recently launched several antitrust cases against big American companies. Apple (AAPL), Facebook (FB), Amazon (AMZN), Qualcomm (QCOM) and Google (GOOG) are all feeling the pressure, finding themselves under the scrutiny of authorities. The EU has also accused Mastercard of charging consumers inflated fees.