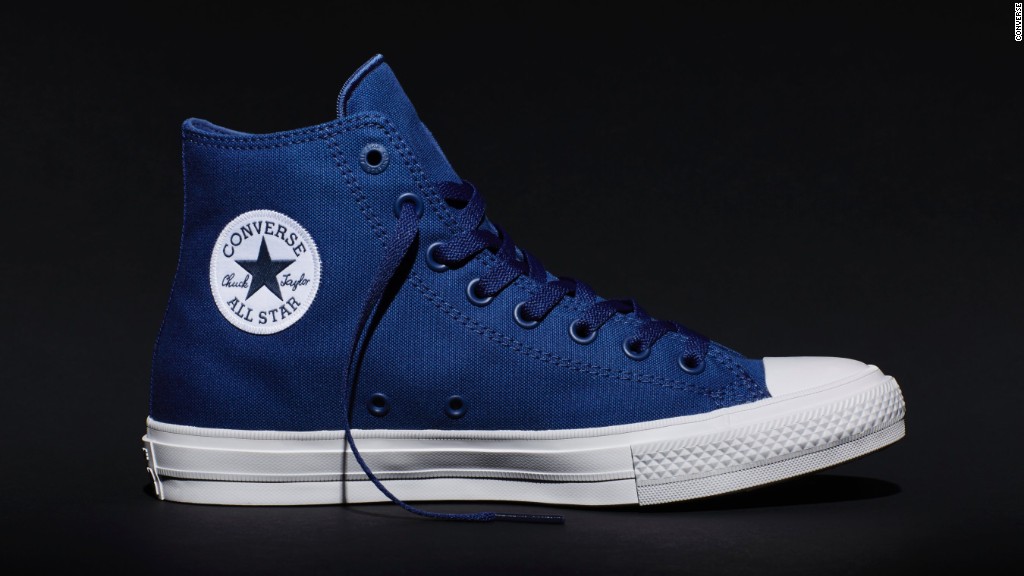 Converse's iconic Chuck Taylor sneaker is getting an update. The goal? To finally make them comfortable.
Dubbed "The Converse Chuck II," this new version will add arch support, cushioned soles and a breathable lining.
The new shoe is set to hit store shelves on July 28 and comes in black, white, red and blue. The price: $75 for high-tops and $70 a low-cut pair.
From the outside, the Chuck II will look a whole lot like the original. The same capped rubber toe, canvas exterior and circular "All-Star" emblem will all be in place.
But the updated sneaker will have some bells and whistles, including a padded tongue, perforated suede lining and more durable canvas. Nike's Lunarlon foam gives extra cushioning, just like it does for about 100 other Nike (NKE) styles, from the casual Air Force 1, to its Kobe X basketball shoe.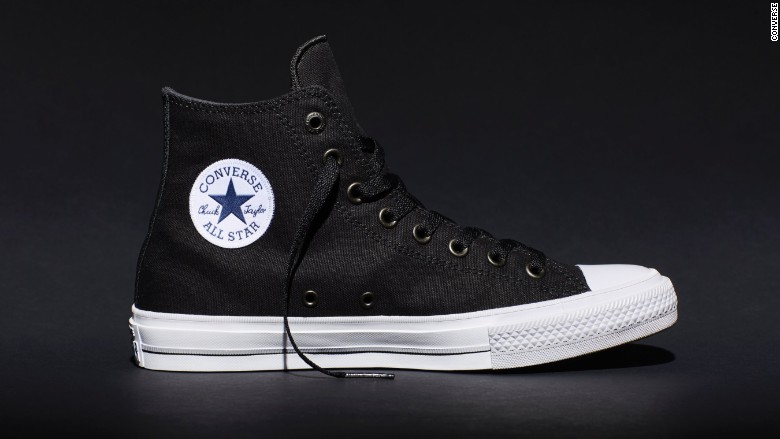 Nike bought Converse in 2003 as the All-Star manufacturer faced bankruptcy. Since then, the Converse brand has grown considerably. Sales were up 20% in the last year alone, and Chucks are its bestseller, vice president Richard Copcutt told CNNMoney.
Copcutt lives in Chucks. He even wore a pair to his wedding, but he realized that the shoes needed an update when he first spent time on the road with a rock band three years ago. The band members were hardcore Converse fans, but they wanted something more comfortable and durable.
Converse also hears from a lot of fans via social media -- it has 920,000 Twitter followers, and its Instagram following tops 2.3 million -- and Copcutt says online feedback has helped Converse understand its customers like never before.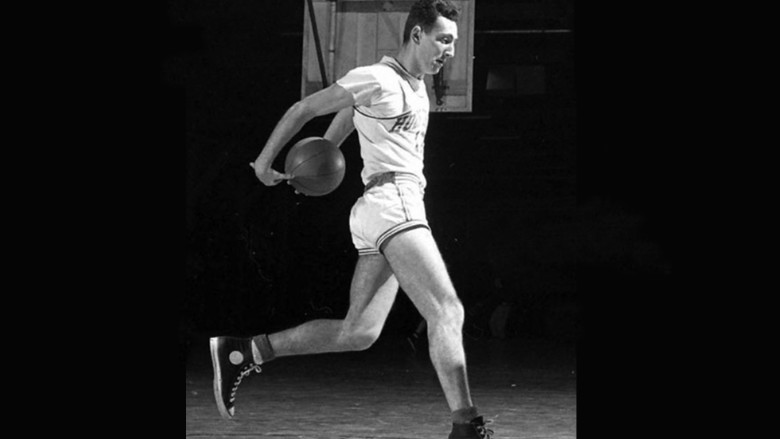 So after nearly a century selling Chuck Taylor's, Converse remade it.
There have been a slew of Chuck spinoffs -- including designer collaborations and even a rubber, high-heel collection. But the Chuck II is not a special edition, it's an update to the original, iconic Chucks.
The shoe debuted nearly a century ago in 1917, and Copcutt says the company has been working on the Chuck II for more than two years.
"(We're) ushering in not just a new sneaker, but a completely new way of thinking," Converse CEO Jim Calhoun said in a press release, calling it a "ground-breaking moment."