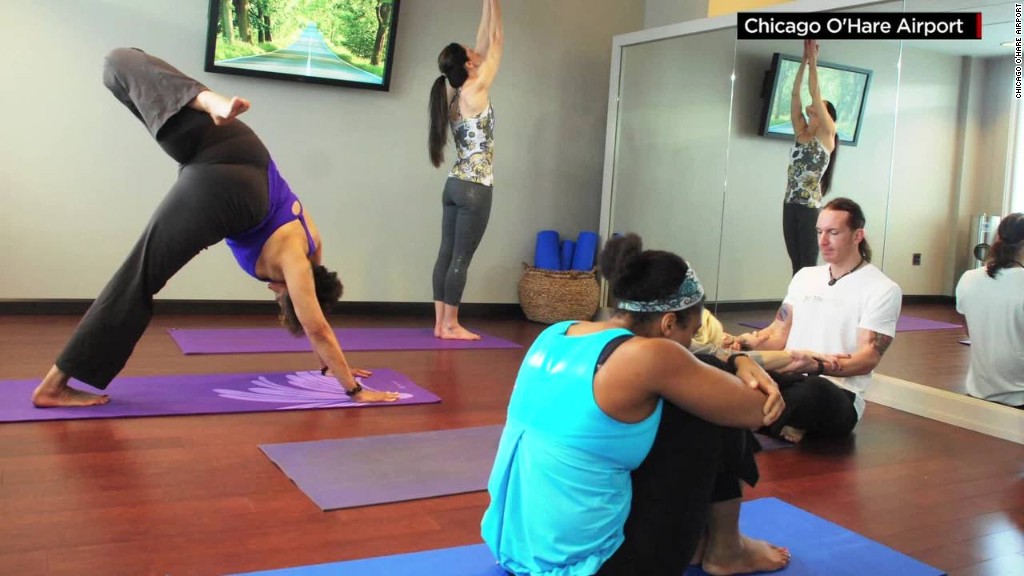 After flight hours of no connectivity, the first thing most people do when they land is check their phone.
But airports can be tricky for cell phone companies. With the sheer number of people traveling, mobile congestion is difficult to manage. And there are often restrictions on where mobile carriers can place towers and antennas.
That's why network performance varies wildly from airport to airport for each carrier.
In its biannual report released Thursday, independent network analysis company RootMetrics put cell phone data speeds to the test at the nations 50 busiest airports. The analysis measures how the four major carriers perform in upload speeds, download speeds and the reliability of the connection.
The best airports
The best smartphone data speeds happened to be found in Atlanta at the country's busiest airport. The fastest carrier there was AT&T, but Verizon was the only network that stayed connected 100% of the time.
Here's how the top five stack up:
1. Hartsfield-Jackson International Airport, Atlanta (AT&T)
2. Cleveland-Hopkins International (T-Mobile)
3. Southwest Florida International, Fort Myers (Verizon)
4. San Jose International Airport (T-Mobile)
5. Dallas Love Field (Verizon, AT&T)
The worst airports
And here are the bottom five, along with the best carrier for each:
50. Nashville International (T-Mobile)
49. San Diego International (Verizon, T-Mobile)
48. Los Angeles International (Verizon)
47. Honolulu International (T-Mobile)
46. Philadelphia International (AT&T, Verizon, T-Mobile)
In Los Angeles International, a 45-minute HD television episode would take 6 minutes to download with Verizon, around 30 minutes with Sprint and AT&T and a whopping 800 minutes with T-Mobile.
Staying connected with T-Mobile was lagging behind other networks at LAX too.
How the carriers fared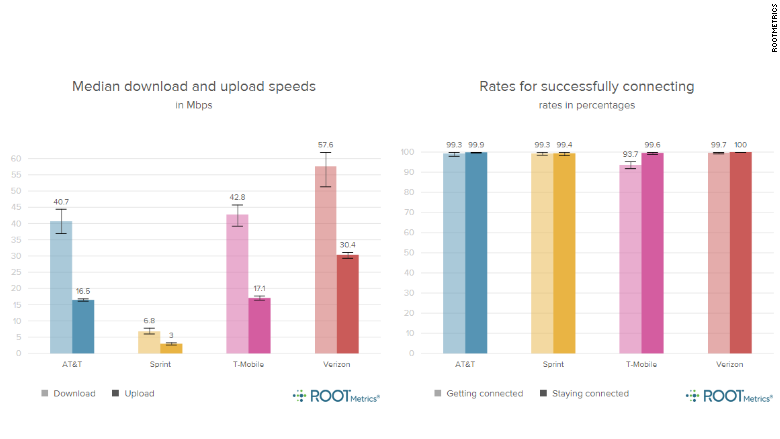 Verizon on average left T-Mobile and AT&T far behind. Big Red was the best carrier in 29 of the top 50 airports.
Sprint performed the worst of the four major carriers. It was not the best cell phone network at any of the 50 busiest airports.
RootMetrics said the first half of 2015 showed a marked improvement in Sprint's connectivity compared to the second half of 2014, but its "speeds consistently fell into the slowest range."