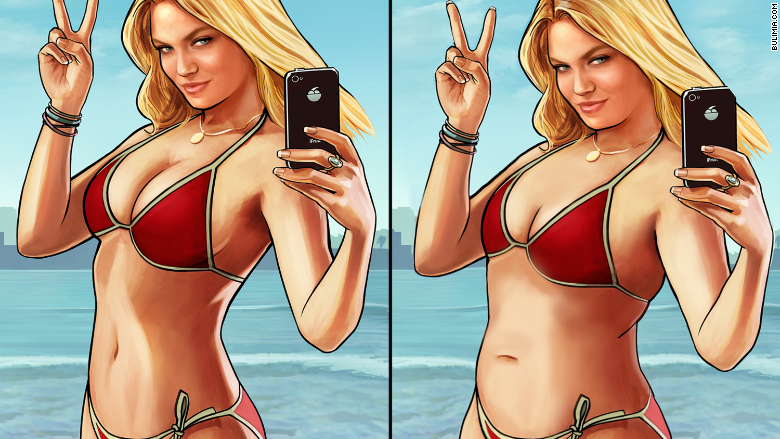 Women in the United States are 5 feet, 4 inches tall and weigh 166 pounds on average. Typical female video game characters are not.
To demonstrate how they would look if they had more realistic body figures, an eating disorder help group redesigned Tifa Lockhart, Nabooru, Lara Croft and other kickass video game heroines using Adobe (ADBE) Photoshop.
The parody images on Bulimia.com depict 10 virtual women with less supermodel-like physiques -- bigger arms and legs, wider midsections and hips. But they still look good.
Video game makers have the ability to control how female bodies are designed, Bulimia.com argues. Spreading unrealistic body imagery helps entrench certain ideas of perfection in the media, adding more social pressure to women and girls.
"Girl gamers -- especially young ones -- could develop a skewed image of how the female body should look," the images' creators write. "This might mark the beginning of obsessive thoughts about their own bodies, and self-questioning as to why they don't align with their perceived ideal."
Here's how some of gaming's biggest female stars would look with more realistic body types.