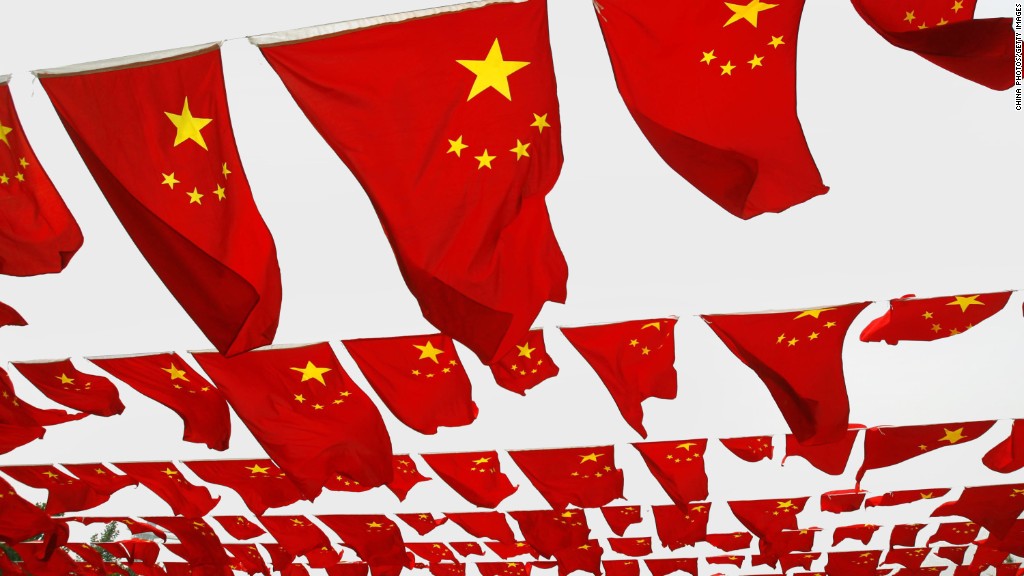 China stocks continued to lose ground on Tuesday as investors shrugged off efforts by regulators to calm markets.
The Shanghai Composite closed down 1.7% after recovering from a 4% loss in early trading. The Shenzhen Composite shed 2.2% over a volatile trading session.
The losses build on an 8.5% decline on Monday for the benchmark Shanghai index, its worst performance in eight years. The smaller Shenzhen market, which is heavy on tech stocks, closed down 7%.
Chinese stocks have stumbled dramatically over the past two months. The first signs of trouble came in June, after the Shanghai Composite peaked at more than 5,100 points, a gain of roughly 150% over the previous 12 months. When the bubble burst, the index lost 32% of its value in just 18 trading sessions.
The volatility prompted the government to unleash a wave of measures to stabilize markets.
Monday's surprise tumble came after a period of relative calm -- a three week reprieve during which the government's plan appeared to be working.
Related: China's market meddling could do more harm than good
But the rout again called into question the effectiveness of government action, and speculation that perhaps Beijing was pulling its support of the market.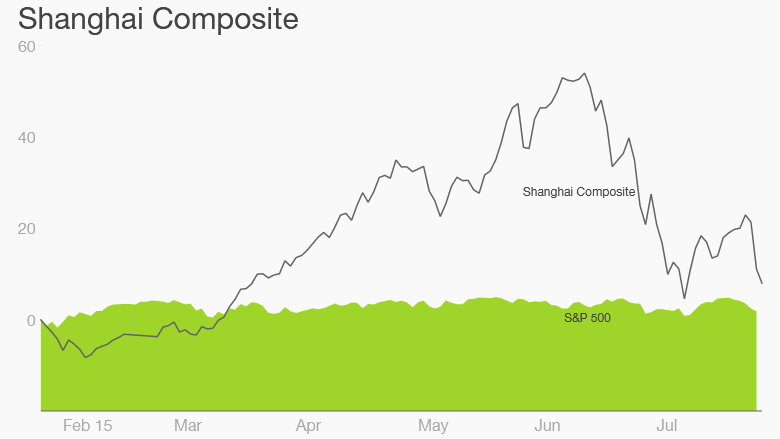 In a statement issued after the market close on Monday, the China Securities Regulatory Commission said that its goal is to "continue to stabilize the market, to reassure public confidence, to safeguard against systemic risks."
The CSRC said it will continue to purchase of shares using cash supplied by the central bank.
In other efforts to smooth volatility, the People's Bank of China has cut interest rates to a record low, and illegal short sellers have been threatened with jail. At one point, more than half of all listed companies halted trading, and regulators suspended new market listings.