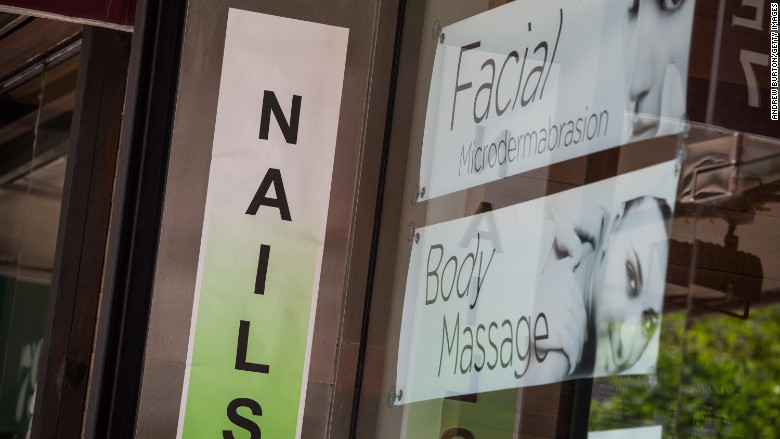 The New York Times is defending one of its most talked about stories in recent years against allegations from a former Times reporter that the expose was exaggerated.
The Times generated an enormous amount of attention this spring -- including from New York Governor Andrew Cuomo -- with a damning series on New York City nail salons. It revealed what it characterized as the industry's appallingly low wages and sub-par working conditions.
But according to Richard Bernstein, the series was flawed.
Bernstein, a former Times reporter who co-owns a pair of Manhattan day spas with his wife, wrote Saturday in the New York Review of Books that the expose provided a "demonstrably misleading depiction of the nail salon business as a whole."
Chief among Bernstein's dispute was the Times' claim that two Asian-language papers in NYC ran an advertisement for a nail salon job that paid just $10 a day.
Related: NYT editor calls Clinton email coverage 'a mess'
Bernstein questioned the assertion by Times reporter Sarah Maslin Nir that Asian-language papers are "rife with" classified ads for manicurist jobs that offer such paltry pay.
"Rife! My wife and I looked at literally thousands of ads in the same newspaper cited by Nir, World Journal, going back to March this year, and we didn't see a single ad offering jobs for trainees at $10 a day, or any other salary," Bernstein said in a lengthy email to CNNMoney.
He wrote that it's unclear if the author of the expose "saw the ad at all."
Nir responded by tweeting out a screenshot of the ad. She also said Bernstein did not reach out to her for comment before publishing his story.
"My biggest criticism is he didn't call me because I can answer every one of those questions with my 13 months of reportage," Nir told CNNMoney. "He never called me."
She said that Bernstein's central criticism of her work "seems to be that the scope of the problem in the industry is small."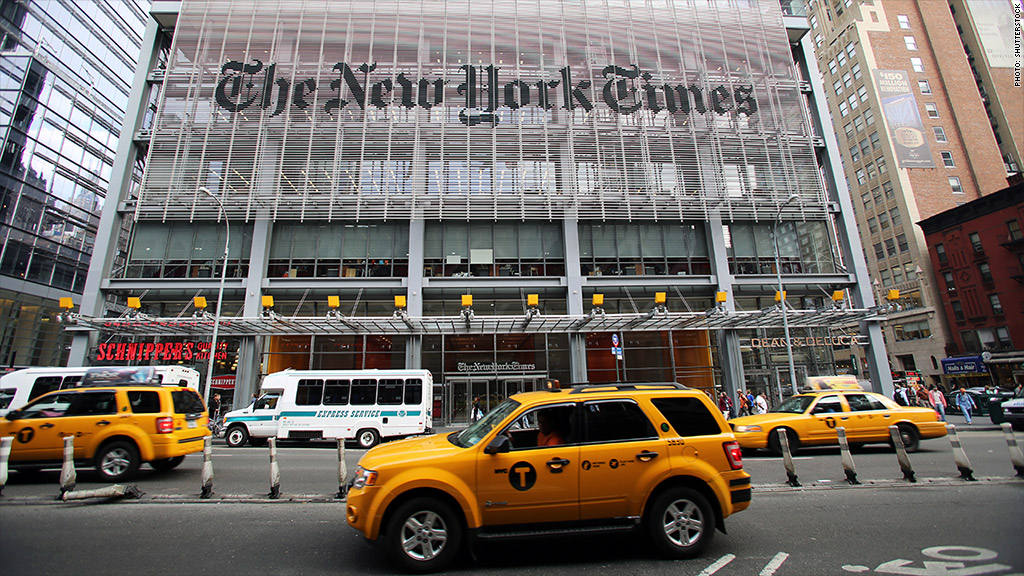 "I didn't set out to cherry-pick bad stories. I stood on a street corner every morning for months before these women go to work and I asked them to tell me their stories. Their stories revealed that exploitation is a way of life," Nir said.
Michael Luo, deputy metro editor for the Times who edited the series on nail salons, said the paper is working on a formal response. The New York Review of Books did not respond to a request for comment.
Nir's two-part expose yielded immediate reform after it was published in May. Governor Cuomo responded by creating a multiagency task force to investigate the salon industry. State officials said last month that the task force has issued 1,799 violations after inspecting 755 salons.
The newspaper's defense of its nail salon series came as it was also being criticized for the way it handled changes made to a controversial story over Hillary Clinton's emails while she was secretary of state. The paper's public editor, Margaret Sullivan, wrote Monday that the handling of the story was a "mess."