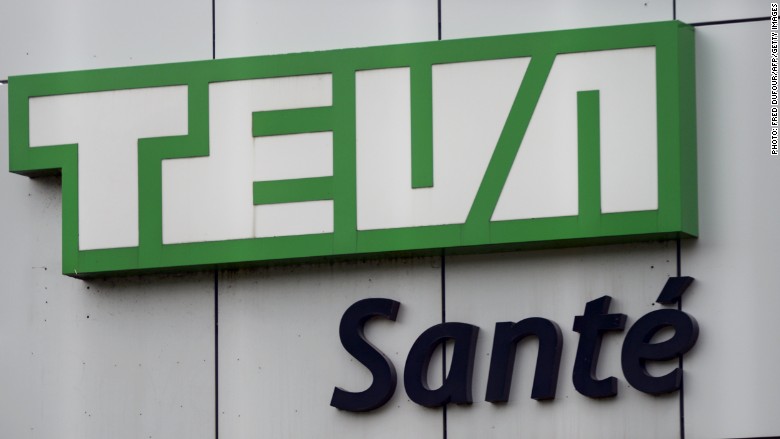 The world's largest maker of generic drugs is about to get even bigger.
Israel's Teva Pharmaceutical (TEVA) is buying Allergan (AGNPRA)'s generic drugs business for $40.5 billion, the company announced Monday.
Teva will pay Allergan $33.75 billion in cash and $6.75 billion in shares, which will give Allergan a stake of about 10% stake in Teva.
The deal will strengthen Teva's position in the competitive market for generics -- copies of drugs no longer covered by a patent -- by helping it to push down costs and reach new consumers.
It will make Teva the 10th largest pharmaceutical company globally by sales.
Allergan, which makes wrinkle treatment Botox, said it was getting out of generic medicines to focus on its branded pharmaceutical and medical beauty businesses.
Shares in both Allergan and Teva received a boost after the deal was announced Monday. Teva was up 13.6% in premarket trading, while Allergan gained 12%.
The transaction is set to close in the first quarter of 2016.
Teva also announced it was dropping a hostile takeover bid for rival Mylan (MYL), whose shares tumbled 12% premarket.