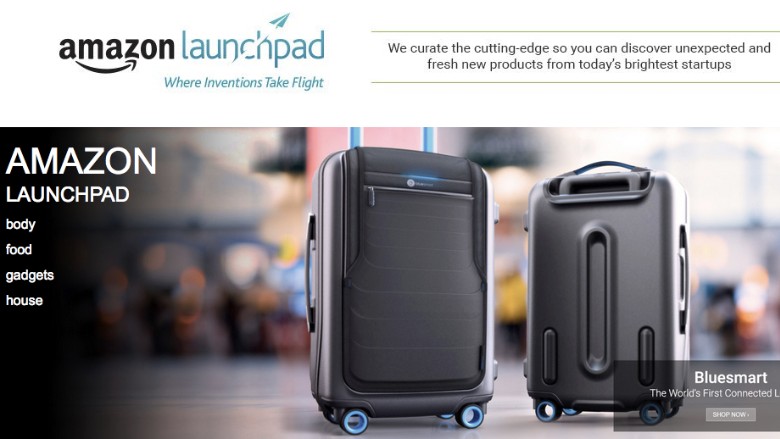 Amazon is lending some of its considerable power and reach to startups. The online retail giant launched Amazon Launchpad on Tuesday, a program to help young companies with sales and distribution.
After the excitement of a successful Kickstarter campaign dies down, a startup needs to get their product manufactured. They also have to find customers and ship those thousands of "Internet of Things" things, smart oven mitts, or revolutionary make-up removers.
That's where Launchpad comes in. Amazon (AMZN) will handle all the logistical steps that come with selling physical goods: storing inventory, shipping, marketing, even returns and customer service. Companies that might otherwise have fallen through the cracks will show up in Amazon searches and be eligible for Prime shipping.
To lure Silicon Valley startups, the program is starting with products that have been backed by VC firms, gone through an accelerator or had successful crowdfunding campaigns. Amazon worked closely with 25 big names like Andreessen Horowitz, Indiegogo and Y Combinator to get the first 200 products in the marketplace.
So far, it's a colorful collection of gimmicky gadgets and hipster lifestyle products. There are connected pet feeders, wireless audio systems smart garage controllers. But not everything has a tech angle -- there's also a seaweed detox bath, a coffee press and rubber spoons.
Independent companies can already sign up with Amazon as vendors. The Launchpad program promises extra marketing power, fancier landing pages, and a global distribution network. The program is only available to companies in the U.S. for now.