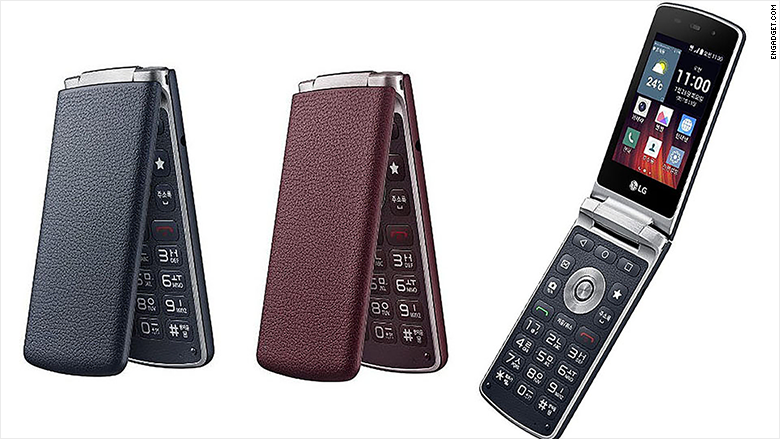 Old meets new or old beats new?
LG's new flip phone "Gentle" looks like the prized baby of nostalgia. With a clamshell exterior, a keypad and a 3 megapixel camera, it's straight out of the 90's.
But there's a reason why this old-school gadget could give all the cool kids of the smart phone world a run for their money.
It comes loaded with Android Lollipop 5.1-- an operating system so new that less than 1% of the world used it as of June 2015, according to Google's Statistics.
That's not all the phone has borrowed from the era of iPhones and Androids. The Gentle's 3.2" LCD screen has touch-screen capabilities.
Available in burgundy and navy, the electronics company announced on Monday that the phone started retailing for around $170 in South Korea.
Flip phones are popular in Asian markets, but there's still no word on whether it'll see the light of day in the American market.