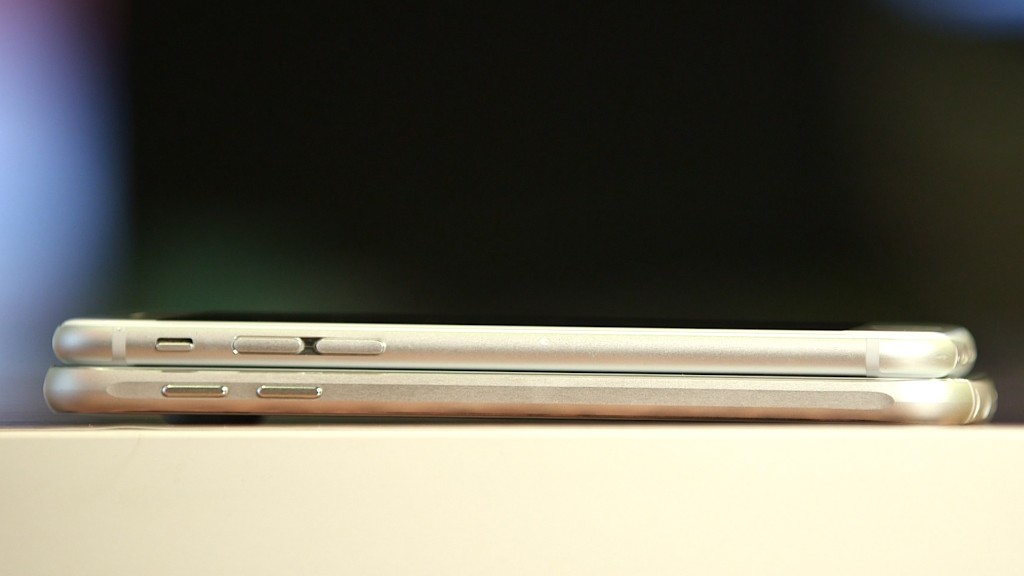 Oops! Samsung hasn't been making enough of their flagship Galaxy S6 Edge smartphones.
Samsung experienced "supply difficulties from higher-than-expected market demand for the Galaxy S6 Edge," the company said in a statement released alongside their second quarter financial results.
The company also saw fewer shipments of older, middle and low-end phones. Still, Samsung saw a bump in its mobile revenue, pushing the company's overall sales to 49 trillion Korean won ($42 billion), up 3% from the previous quarter. Total operating profit was 6.9 trillion Korean won ($5.9 billion), slightly better than expectations.
Investors weren't too impressed, sending shares down by about 2.5% in early Seoul trading on Thursday.
Korea-based Samsung (SSNLF) has been struggling in the high-stakes mobile market against global rivals like Apple (AAPL), and upstarts like Beijing-based Xiaomi. It's a far cry from just a few years ago, when the company could still rely on its mobile division to deliver major profits -- especially in China.
In response, Samsung has pared down its diverse smartphone offerings, and has said it plans to lower the prices going forward for its Galaxy S6 and Galaxy S6 Edge phones. It's also hoping customers snap up their cheaper phones, but sales haven't been stellar there either.
Related: This is the thinnest TV ever
Going forward, Samsung has set its sights on India, where the smartphone market is growing steadily. And it's looking to other parts of its business, such as semiconductors, display panels, smart TVs, and health equipment, to help make up for lost mobile sales.
But the road ahead does look rocky. The growth rate for the smartphone market is slowing down, and Samsung expects its tablet business to fall into the red.
Samsung has about 29% of the smartphone market in the U.S., behind Apple, which holds the lion's share.