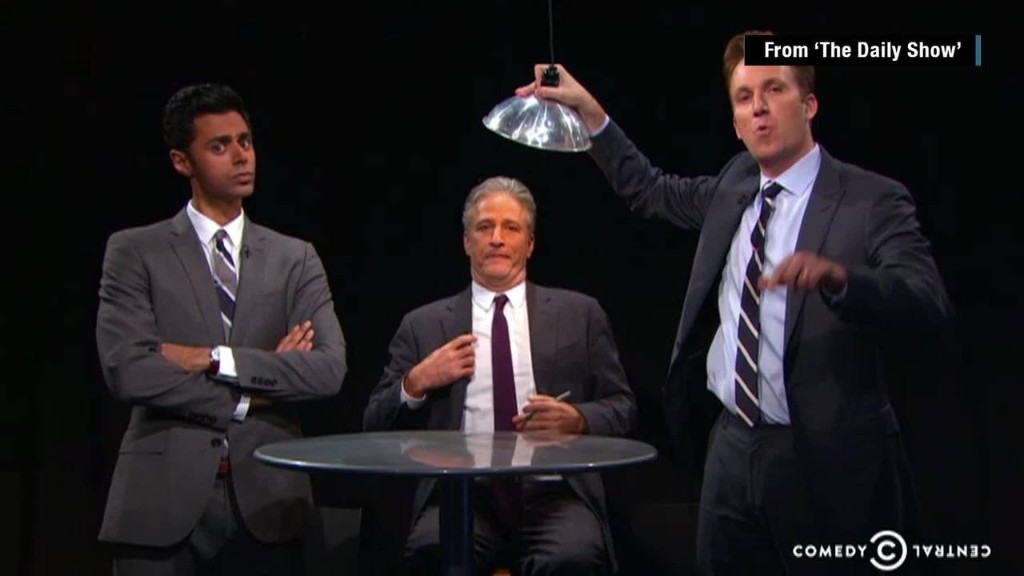 Jon Stewart has asked a lot of questions over his 16 year run as "Daily Show" host, but on Tuesday the tables were turned.
The newest "Daily Show" included a segment called "Jon Stewart's Askhole," which required the host to take questions from fans via Twitter.
Stewart was interrogated by correspondents Jordan Klepper and Hasan Minhaj, who asked the host questions including his favorite guest.
"Oh, Jimmy Carter ... because usually he's drunk," Stewart joked.
This led Minhaj to cut a pizza with a knife and fork -- one of Stewart's pet peeves -- until the host gave a serious answer.
"No, Hasan! Just please! My favorite guests are my friends," Stewart quickly replied. "[Denis] Leary, Louis C.K., Colin Quinn. I get to not work, f*** around with them for five minutes."
Stewart also said that it was "an honor to sit across from" people like Malala Yousafzai and Desmond Tutu.
The next fan question was about the blue papers used during the beginning of each show.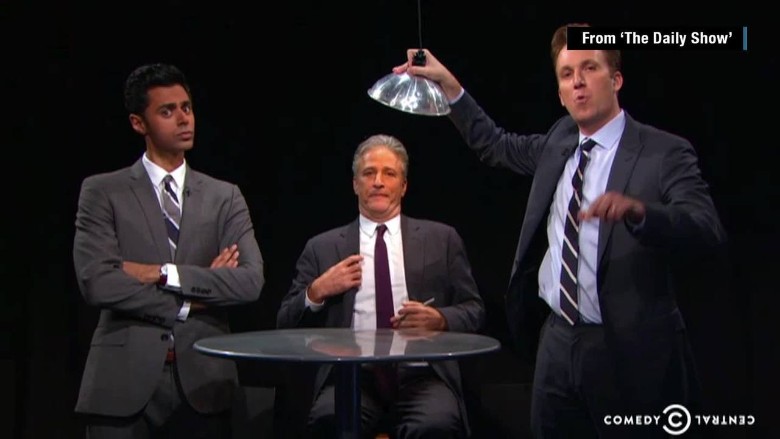 Related: Jon Stewart on Iran deal: 'Bad deal? As a Mets fan... I know a bad deal'
When Stewart refused to give a straight answer, the host was forced to watch clips of himself acting in movies like "Death to Smoochy" and "Half Baked."
"No! No! Turn it off!" Stewart screamed. "I'm a terrible actor!"
Stewart then explained that the blue papers are scripts, and that he doodles cartoons on them because he's bored and not allowed to smoke anymore.
For the final question, Stewart was asked who he would "marry, shag, or kill" between former correspondents Larry Wilmore, John Oliver, and Stephen Colbert.
Stewart didn't give a real answer until Klepper pulled out an IV bag full of Arby's, Stewart's most detested fast food.
"Fine! I f***ed every one of them!" Stewart said as he tried not to laugh. "Then I would make them breakfast in the morning."
Jon Stewart signs off as host of "The Daily Show" on August 6.