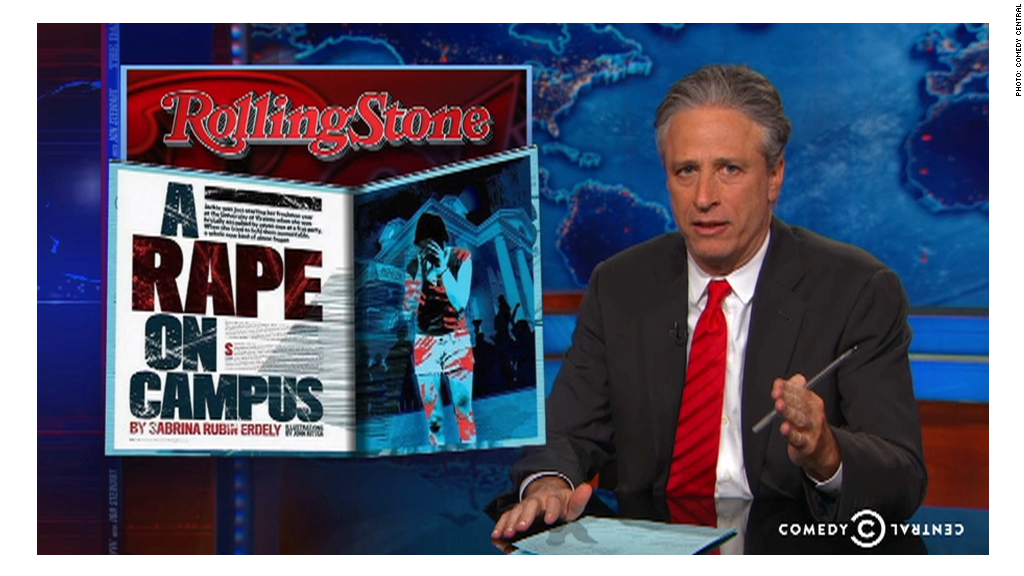 Will Dana, the managing editor of Rolling Stone, is leaving the magazine just months after the publication of a discredited story about rape on a college campus.
Dana's departure, which was first reported by The New York Times, will be Aug. 7.
"After 19 years at Rolling Stone, I have decided that it is time to move on." Dana said. "It has been a great ride and I loved it even more than I imagined I would."
Rolling Stone did not immediately name a new editor. The magazine said "a successor will be named at a later date."
Jann Wenner, the magazine's publisher, said Dana was "one of the finest editors I have ever worked with."
Dana did not respond to a request for comment.
Rolling Stone has been reeling since the November publication of "A Rape on Campus," the magazine's shocking account of a gang rape at the University of Virginia. Following the story's publication, investigators weren't able to find evidence the rape occurred.
The story relied primarily on a single anonymous source, called Jackie.
Related: Major 'failures' found in Rolling Stone's 'A Rape on Campus'
An outside review by Columbia Journalism School professors, released in April, found the magazine's failures were sweeping and "may have spread the idea that many women invent rape allegations."
When the review was published, Rolling Stone officially retracted the story and apologized. But Wenner did not fire anyone on staff, saying he believed the missteps were unintentional, not purposefully deceitful.
Sabrina Rubin Erdely, the story's author, has also apologized.
Related: Rolling Stone reporter apologizes
It's not yet clear if Dana's departure is linked to the bungled rape story. On Wednesday, Wenner was quoted in The Times saying that "many factors go into a decision like this."
Also on Wednesday, three members of the UVA fraternity sued Rolling Stone.
The suit was filed in Manhattan federal court on behalf of George Elias IV, Stephen Hadford and Ross Fowler. The three men, who graduated in 2013, were members of the Phi Kappa Psi fraternity that was cited in Erdely's story.
They are seeking unspecified damages for defamation.