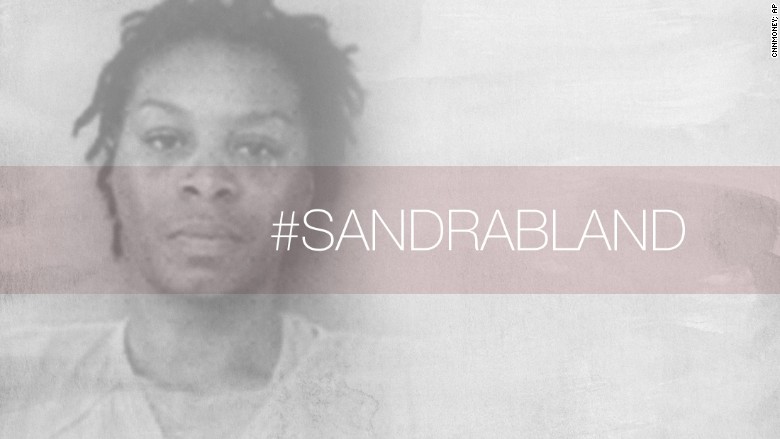 #SandraBland has over 263,300 posts on Instagram. But on Sunday night, the hashtag was blocked.
On July 13, 28-year-old Sandra Bland was found dead in her Texas jail cell. Just three days before, Bland had been arrested for assaulting an officer who pulled her over for a traffic stop.
Her death, dubbed a suicide, raised many questions around police brutality, race and other sensitive topics.
Instagram-users-turned-social-justice-crusaders started posting rampantly on the topic.
Many of the posts using the #SandraBland hashtag were racist and hateful. So Instagram decided to restrict access to the hashtag for 24 hours.
Although the ban has been lifted since, the temporary hold raises questions about the censoring of real social conversation.
Temporary bans to fight hate
On the night of the ESPY awards, Instagram blocked #CaitlynJenner for a period of time to monitor "credible threats or hate speech," which are not permissible under their guidelines. As with #SandraBland, users could post with that hashtag and view top posts, but none of the recent ones.
The community guidelines do allow "stronger conversation around people who are featured in the news," but it didn't seem that way.
Many people thought it barred users from finding others discussing the same topic which risked the social conversation fading away.
"Content in the 'Most Recent' section of a hashtag can be abused because the photos and videos that appear in that section are highly visible. To address this kind of abuse, we may temporarily restrict the visibility of content that appears under a hashtag to the 'Top Only' section, which we review regularly to ensure that it meets our Community Guidelines," a spokesman for Instagram said.
"We have removed the restrictions on #SandraBland and it is now showing 'Most Recent' content."
Bizarre bans
The social media company has made some controversial decisions about what hashtags to block. Searching for #sex or that "lewd" eggplant emoji will not get you a result. But you know what will? #gunsforsale.
Instagram's policy prohibits drug sales but it has no word on gun sales. Posting to the #gunsforsale hashtag results in a warning, but you can still post or search for the hashtag.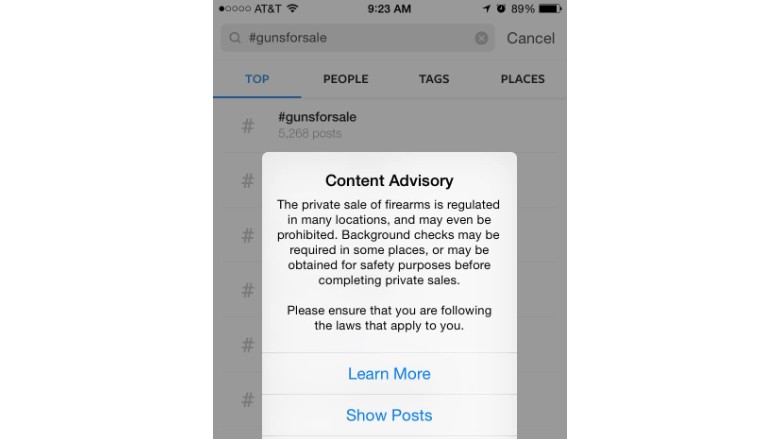 The bans are impossible to maintain. After the eggplant emoji was banned, people started posting with two eggplants, which Instagram has not blocked. Some of the posts are inappropriate and some not.
When Instagram blocked #thinspiration, users defected to #thinspirationn and a ban on #curvy started the trend of #curvee.
Similarly, versions of the hashtag #JusticeforSandraBland #WhatHappenedToSandraBland-- with added phrases or emoticons took over the conversation.
What's the point of banning anything then?
The hashtag monitors of Instagram pride themselves on being one step ahead of their users, proactively blocking content, unlike Twitter (TWTR) and Tumblr (YHOO), which remove offensive content after the fact but do not preemptively ban it.
Instagram filters out curse words, crude images, porn-related hashtags and so on. While users could still use whichever hashtags they wanted, a search would yield no results.
But in socially prominent cases like the one of Sandra Bland, for some hate speech buried deep in viral spiraling social justice talks, it doesn't seem practical to curtail the whole conversation.
It's always a challenge for social media sites to block offensive content but Instagram can't seem to make up it's mind -- it goes back on a lot of the hashtags it blocks. Instagram seems to be searching for needles in haystacks.