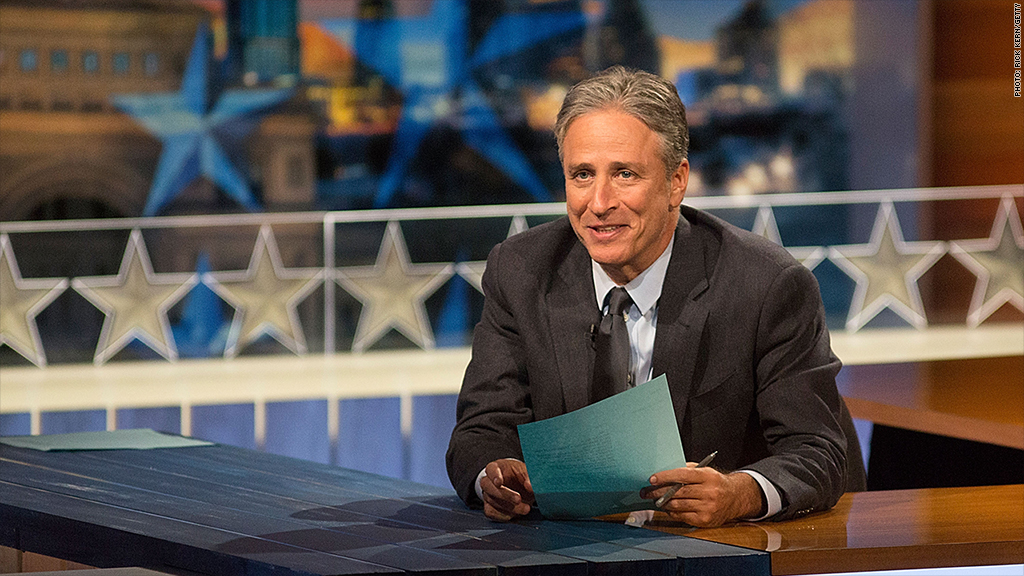 On Wednesday's "Daily Show" Jon Stewart addressed, well, himself.
The satirical host opened the show with a discussion of his reportedly "secret" White House meetings with President Obama.
"It was openly listed, and I went through the normal White House entrance like everybody else, and I told my mom," Stewart said of the meetings. "Something is not a secret just because you don't know about it."
Politico reported on Tuesday that Stewart had met Obama at the White House in 2011 and 2014.
"The president asked me to come to Washington, and I did because if the president tells you and you don't, then who the f*** knows what would happen," Stewart said. "And by the way, to all future presidents, if you ask me to come to Washington, I will do that because I have no idea how to react to that other than 'what time?' "
The host went on to say that he's been "summoned" to the offices of many powerful people, including Fox News boss Roger Ailes.
"I was summoned by Roger Ailes to his office, just like my meeting with the president," Stewart said. "Except where the president had his people reach out to me by phone, for this meeting a raven woke me up at midnight."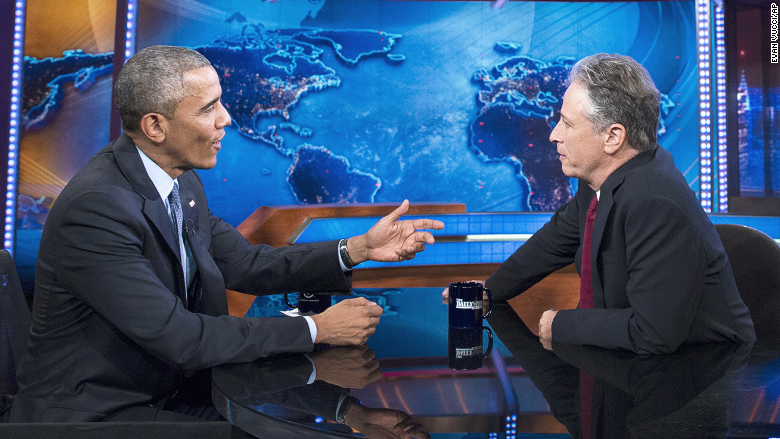 Stewart then showed a doctored clip from the 1957 foreign film "The Seventh Seal," which included the manifestation of death saying, "I am Roger Ailes."
The departing "Daily Show" host wrapped up the segment by hammering home the lack of secrecy surrounding the White House meetings.
"In my entire tenure here of being yelled at by some very influential and powerful individuals ... only with one of those people has a phone call ever ended with quote 'this conversation never happened,' " Stewart said. "And it wasn't the f***ing president."
This isn't the first time that Stewart has spoken about the meetings with Obama. On Tuesday, he appeared on Larry Wilmore's "The Nightly Show," and said he went to Washington to "hang out, eat nachos."
Stewart signs off as "Daily Show" host on Aug. 6.