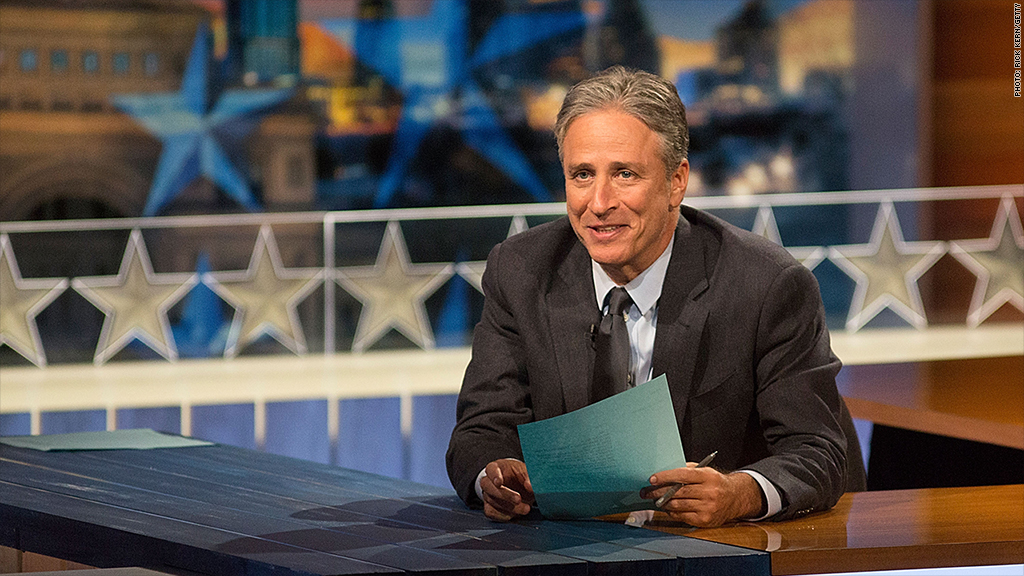 Jon Stewart turned his attention to next week's GOP debate during Thursday's "Daily Show," openly wondering which of the many Republican candidates will be allowed to take the stage.
"Will it be you?" Stewart said looking directly into the camera. "In fact, you should probably stop watching this show right now and check the polls just to make sure your friends didn't put your name in as a prank and you're now doing better than Lindsey Graham."
Stewart explained that the network broadcasting the debate, Fox News, is going to choose the lineup via poll numbers, but allow only the top 10 candidates to take part.
But what if there's a statistical tie for the last spot?
"Ah, so basically they're going to look at the polls and [Fox News boss] Roger Ailes is going pick whoever he wants," Stewart said.
Donald Trump, one of Stewart's favorite targets, is very likely to be on the debate stage.
The departing Stewart has been poking fun at Trump's campaign since its official launch, and he did so again Thursday, calling Trump "the living embodiment of everything Republicans were trying to exorcise from their party."
Stewart finished the segment by saying that the real problem for RNC Chairman Reince Priebus wasn't the liberal media or having too many debates, but rather that voters had put someone like Trump at the top of polls.
"Reince, get out now," Stewart said. "The call is coming from inside the house."
The GOP debate will take place on Aug. 6, the same night as Stewart's final show as "Daily Show" host.