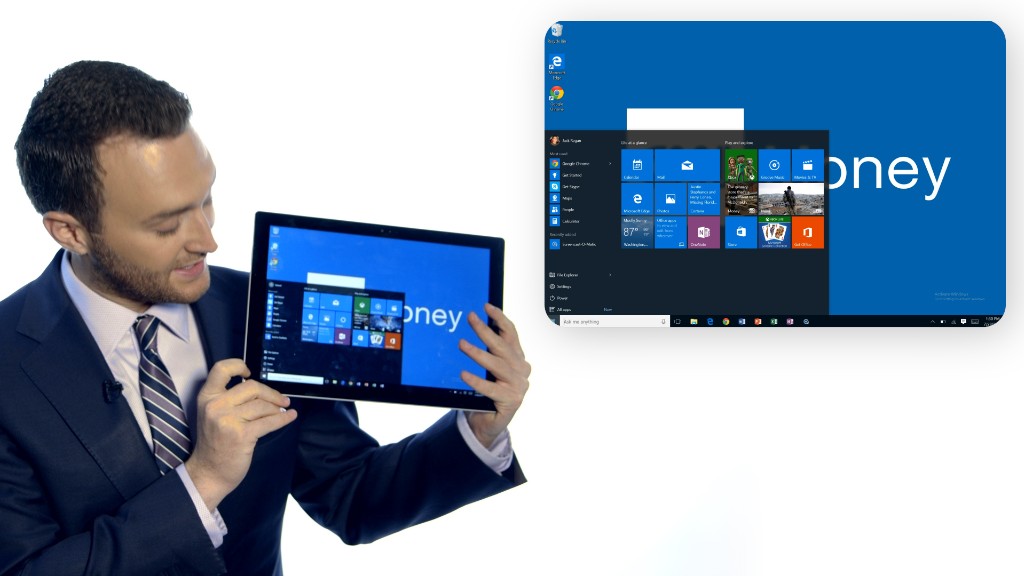 Hey, where did my Chrome go?
Upgrading to Windows 10 using "express settings" will automatically make Microsoft (MSFT) Edge your PC's default Web browser, even if you used a different browser when your PC was running Windows 7 or Windows 8.
You can still make Google (GOOGL) Chrome, Mozilla Firefox, Apple (AAPL) Safari or another app your default browser in Windows 10, but it's not as easy or intuitive to do that as it was in previous versions of Windows.
Here's how to do that:
1) Click the "Use this as my default browser" button. That will launch the Settings app, opened to the "Choose default apps" tab.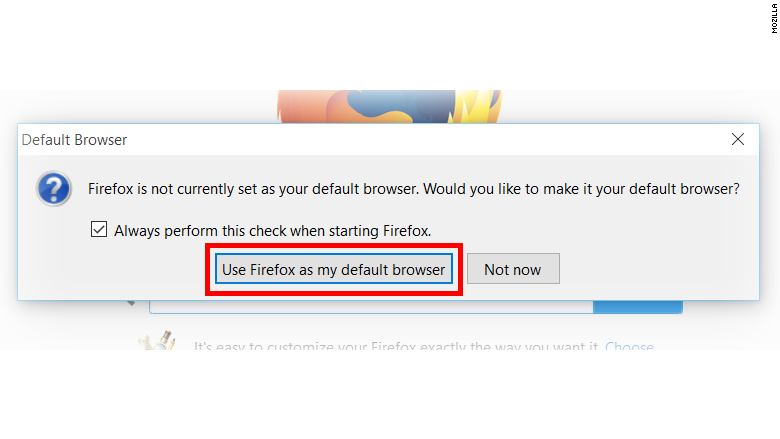 2) Click on the Microsoft Edge logo. Picking a browser won't immediately be visible: You'll have to scroll down to where it says "Web browser," and click on Edge.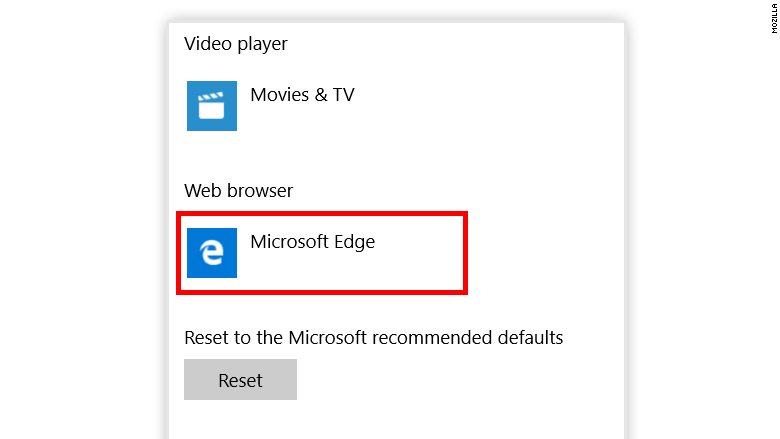 3) Click on the browser of your choice. You'll be prompted to choose an app. Then close the window to save your changes.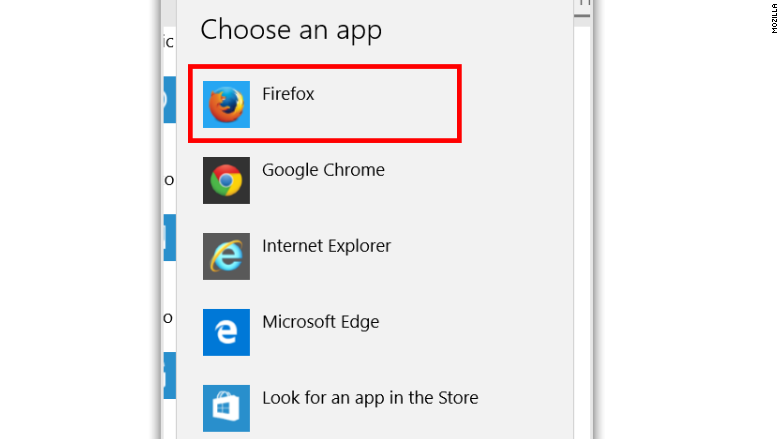 Choosing "custom" instead of "express" settings during the Windows 10 upgrade installation will also let you choose your default browser.