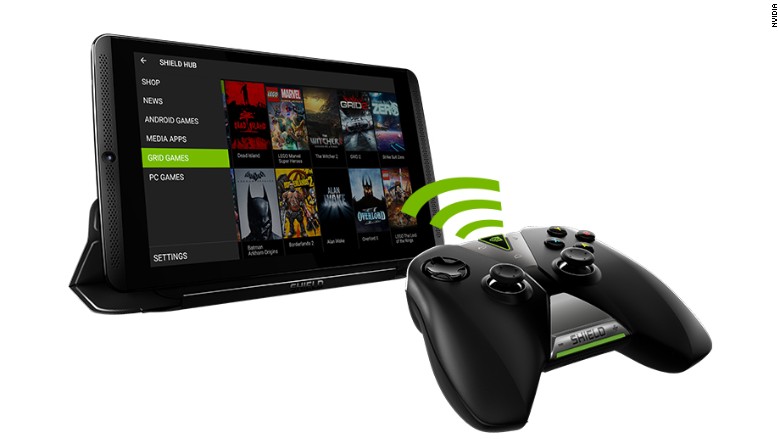 Nvidia has recalled 88,000 "Shield" tablets that can catch on fire.
The batteries in the gaming tablets can overheat, getting so hot that they pose an injury risk, the company said.
Nvidia (NVDA) said there have been four reported cases of the tablets overheating. In two instances, the tablets got so hot that they damaged flooring.
The Nvidia Shield tablets are aimed at hardcore video gamers. They have HD displays, connect to gaming controllers and sell for $300.
The U.S. Consumer Product Safety Commission said customers who bought Shield model numbers P1761, P1761W and P1761WX and serial numbers 0410215901781 through 0425214604018 are included in the recall.
Nvidia will replace the affected tablets for free. Customers can go to nividia.com and click on "NVIDIA Tablet Recall Program" at the bottom center of the page in green letters.