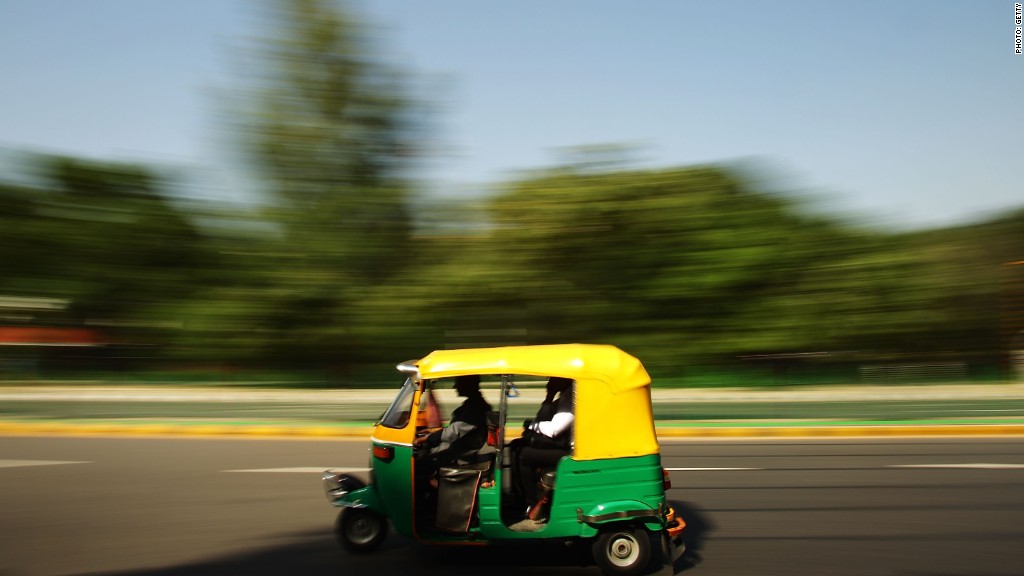 Uber is bullish on the Indian market: The company said it plans to pour $1 billion into its India operations over the next nine months.
India is Uber's second biggest market after the U.S., according to an e-mail statement from Amit Jain, president at Uber India.
Jain called India a "global priority market," for Uber.
It has also been a contentious region for the company. Last December, service in New Delhi was suspended after a driver was accused of rape. It was also sued in the U.S. by a woman who alleges she was raped by a New Delhi driver. In February, it subsequently rolled out a panic button for its users in India to alert local police in case of an emergency.
In its latest round of funding, Uber raised $2.8 billion, valuing the company at $40 billion. (It is reportedly raising another round of funding, which could value it at $50 billion.)
This new influx of funds will be used to further improve its operations in India, launch in new cities and develop new payment solutions and products.
Uber expects the investment will contribute to even more rapid growth in the country. It said it's already seeing 40% growth in India every month.
"We expect to hit over 1 million trips per day," added Jain.
The investment should come as no surprise given that the on-demand economy is increasingly going global.
In the second quarter of 2015, there were more international financing deals for on-demand startups than any of the preceding quarters, according to a report from CB Insights. The vast majority of these deals are going to China and India.
Uber isn't without competition from other car-hailing services in India. The biggest is Olacabs, which has raised $810 million, according to the report.
Jain said Uber sees its biggest growth opportunities in India and China and with its global carpooling service, uberPool.
"All three have the ability to significantly improve people's lives, as well as build a great business," said Jain in the statement.