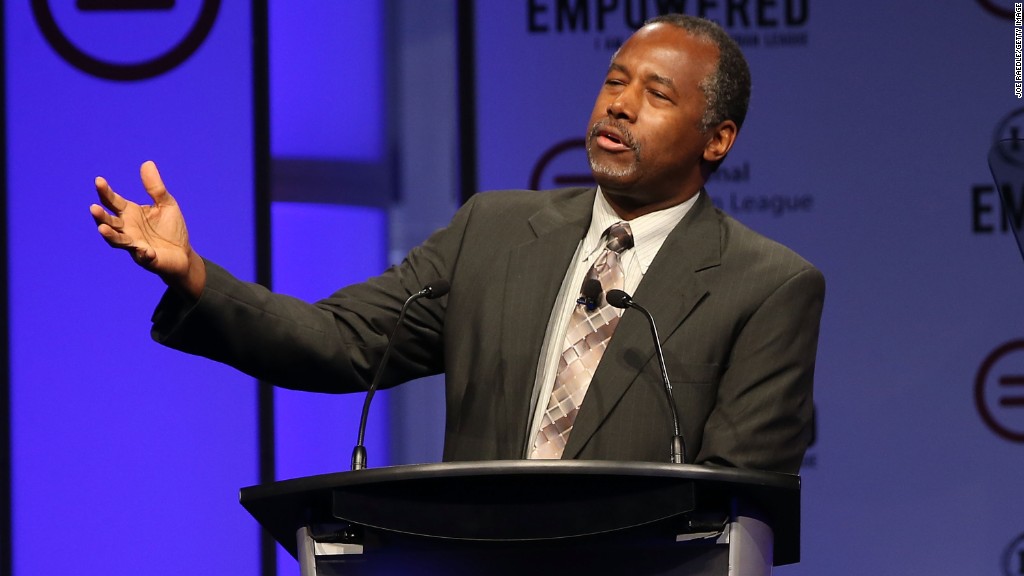 Many of the 17 Republican presidential candidates aren't happy with the criteria for Thursday night's debate on Fox News.
They say it's too restrictive. Or, as Ben Carson says, "it distorts things."
"If I were in charge, I would probably break it into two days, and put half the candidates in one day and half in the other day, and I would randomly select who was in each day," Carson said in an interview on CNN's "Reliable Sources."
But Fox News is the one in charge. Only the 10 candidates who are faring best in the national polls will be invited to Fox's prime time debate.
There is a consolation prize for lower-ranking candidates: an invitation to a separate afternoon debate.
In interviews on Sunday, contenders who are on the bubble, like Ohio governor John Kasich, tried to sound optimistic.
"I would like to be there," on the prime time stage, Kasich said on "Fox News Sunday." "And we just have to wait and see how all these polls work out."
Another candidate who may or may not make it, Rick Perry of Texas, said on Fox, "I full well expect to be on the stage." But he quickly added: "This is not a one-shot pony here, we've got a full campaign in front of us."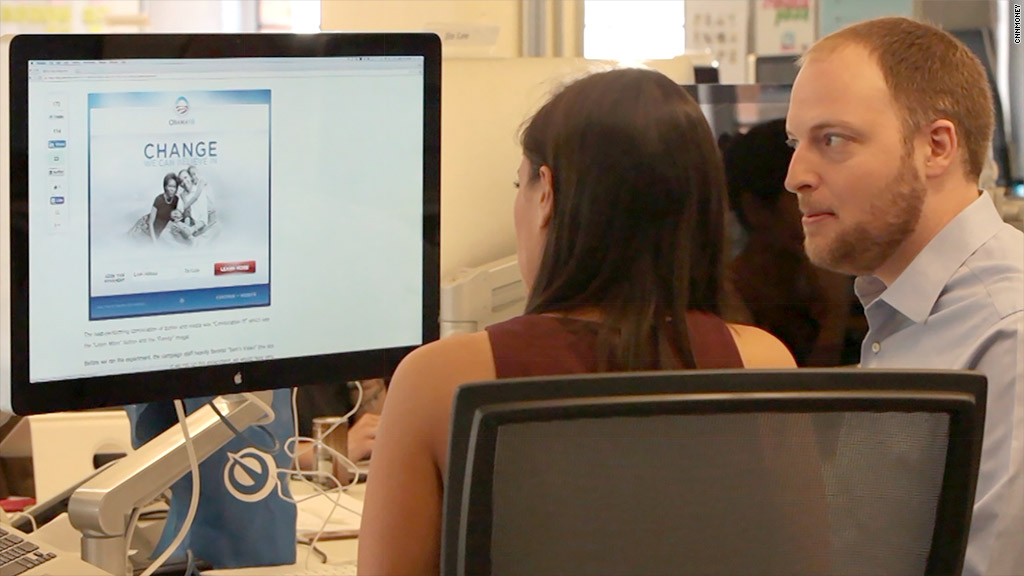 Rick Santorum, who is unlikely to make it into the top 10, said on ABC's "This Week" that the reliance on national polls is "arbitrary."
Santorum won the Iowa caucuses in 2012 and is pursuing a similar strategy this time around. He has railed against the debate criteria.
"Folks are really concerned that the media's now saying, 'We're going to decide, we're going to cull the field,'" Santorum said Sunday.
The most recent entrant in the race, former Virginia governor Jim Gilmore, said something similar on "Reliable Sources." He called the cut-off "improper" and said "I'm just saddened that the people of the United States are not going to get to see some of the additional ideas that I can offer."
Fox had to do something, however -- 17 candidates on a single stage would be unwieldy to say the least.
CNN is holding a debate in September, and also will split the pack into higher-ranking and lower-ranking tiers, but both parts will be televised in prime time.
Both networks announced the plans in May.
Fox originally said the consolation debate would take place in the early afternoon. It has since moved the event to 5 p.m. ET, ensuring a bigger audience.
Fox won't send out invitations to either event until Tuesday night or Wednesday morning. The network's "decision desk" -- the same staffers who count votes on election nights -- will determine the top 10 candidates by averaging the results of the five most recent national polls.
The cutoff time for the polls is 5 p.m. on Tuesday. Fox hasn't said exactly which national polls it will include -- and which it will exclude. Presumably the network is conducting its own poll this weekend to include in the average on Tuesday.
New Jersey governor Chris Christie, who is in the same position as Kasich and Perry on the edge of the top 10, said on CNN's "State of the Union" that "once you get on the stage it's not going to matter whether you're number one or five or 10. You get the opportunity to make your pitch to the Republican primary voters across America."
Of course, current GOP frontrunner Donald Trump is the X factor for Thursday's debate. Other candidates are setting strategies for how to handle the unpredictable and bombastic businessman.
Lindsey Graham, who is not polling well enough to make the top 10, is calling the prime time debate "the Donald Trump debate" and the earlier one the "Happy Hour debate."
In an interview with NBC on Saturday, Graham took a shot at Trump: "When I'm in the first debate, which is the 'Happy Hour debate,' at five o'clock, start drinking. By nine o'clock, Donald may make sense to you, if you drink enough."
Carson, who is a solid contender to make the top 10, predicted that Trump will actually be somewhat mellow on stage.
"I actually think that Donald Trump will not be nearly as wild as people think he is," Carson said on "Reliable Sources." "He's a reasonable guy, he is not going to out-talk everybody else."
Carson didn't criticize Trump directly, but he said he supported the Republican National Committee's recent call for "no more name-calling," something Trump has been known for.
"If we get distracted with third grade playground tactics, then we're going to get third grade playground results. We can't," Carson said. "We must be better. This is a very serious time."