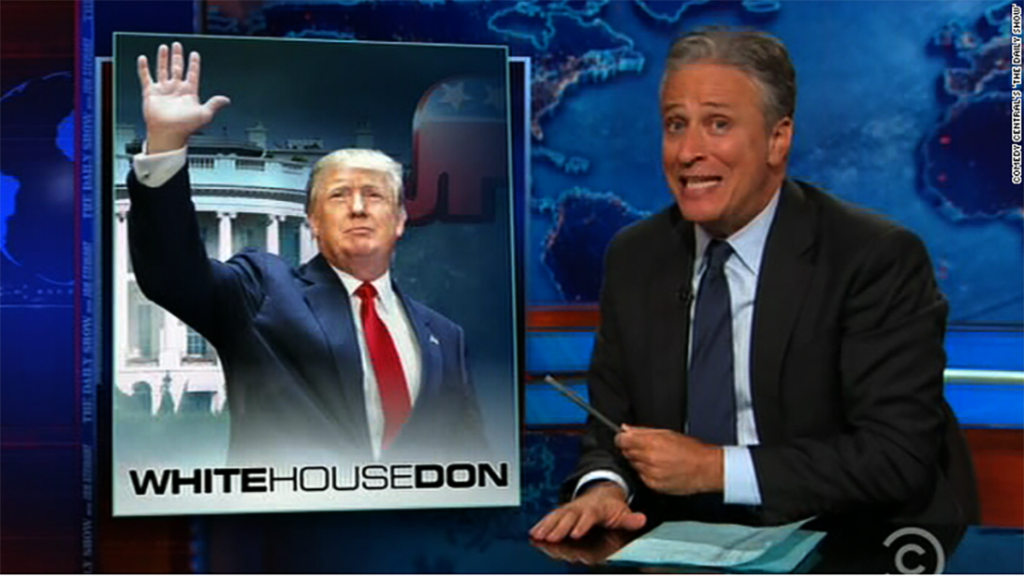 It wasn't always a Donald Trump-Mark Cuban love fest.
Before Cuban became a prominent booster of Trump's presidential campaign, the two billionaires quarreled over their competing reality shows and charitable contributions.
Cuban heaped praise on Trump last week, saying the real estate mogul was the "best thing to happen to politics in a long long time." He even said that he'd consider serving as Trump's running mate. Trump, for his part, responded graciously on Twitter, thanking Cuban for his "nice words."
But the mutual admiration was a far cry from eight years ago, when Trump went after Cuban with the same gusto with which he's been attacking some of his Republican rivals.
In his 2007 book "Think Big," Trump wrote that "The Benefactor" -- a short-lived "Apprentice" knockoff starring Cuban -- failed because Cuban "has absolutely zero television persona or personality."
Cuban, Trump wrote, has "the look of a Neanderthal" and "just doesn't get it."
Related: Trump's list of media winners and losers
Trump also wrote that Cuban, in an effort to "get a little buzz and excitement," had falsely accused Trump of belittling people who made less money than he did.
"That's not my deal -- in fact, my deal is the exact opposite," Trump wrote. "I have much more fun belittling people like Mark Cuban."
Trump even ridiculed the Dallas Mavericks, the NBA franchise owned by Cuban, for falling to beat the Miami Heat in the 2006 NBA Finals.
"I have always said that Mark Cuban is a loser -- time will prove me right," Trump wrote.
The bad blood continued more recently.
Three years ago, Trump lashed out on Twitter after Cuban offered $1 million to a charity of Trump's choice if Trump shaved his trademark hair. Trump scoffed at the dare, accusing Cuban of once again ginning up publicity for himself.
"[Cuban] tries so hard to be a star and he truly doesn't have what it takes and never will!" Trump tweeted. Cuban didn't seem to take the dust-up too seriously. He said Trump was "like the buddy you like to pick on."
After ABC canceled "The Benefactor" in 2004, Trump sent Cuban a taunting letter.
"When I initially called you to congratulate you on 'The Benefactor' - little did you or I realize how disastrous and embarrassing it would turn out to be for you," Trump wrote.
There appears to be no such ill-will between the two these days. When he thanked Cuban on Twitter last week, Trump said he is "rapidly becoming a [Mavericks] fan!"
Neither Trump nor Cuban could be reached for comment.