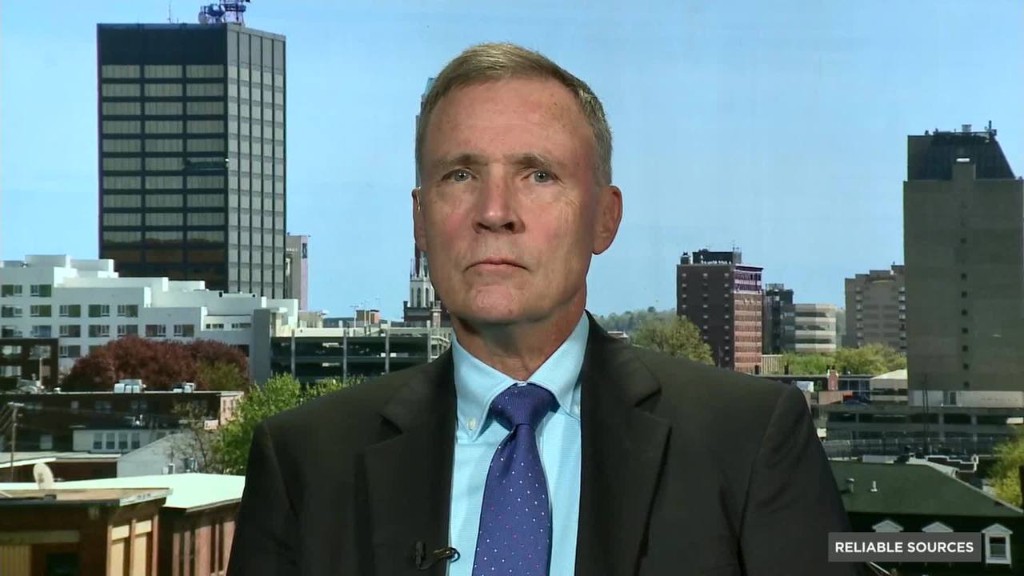 The proverbial elephant of the GOP primary season, Donald Trump, won't be in the room on Monday night as most of his rivals answer questions at a Republican presidential forum in New Hampshire.
Trump's absence is the result of his annoyance with the sponsor and could make the New Hampshire event significantly different from the GOP debate being sponsored by Fox News later this week where Trump will be center stage.
At a forum, candidates are questioned one at a time. At a debate, they can challenge each other.
Joe McQuaid, the publisher of the New Hampshire Union Leader newspaper that is co-sponsoring the forum, says Trump's no-show is the result of a critical column in the paper.
"His staff is saying that he was upset with an editorial that appeared in our paper... questioning his courage versus that of John McCain," McQuaid told CNN.
The editorial followed Trump's controversial comments in July ridiculing McCain's war hero status.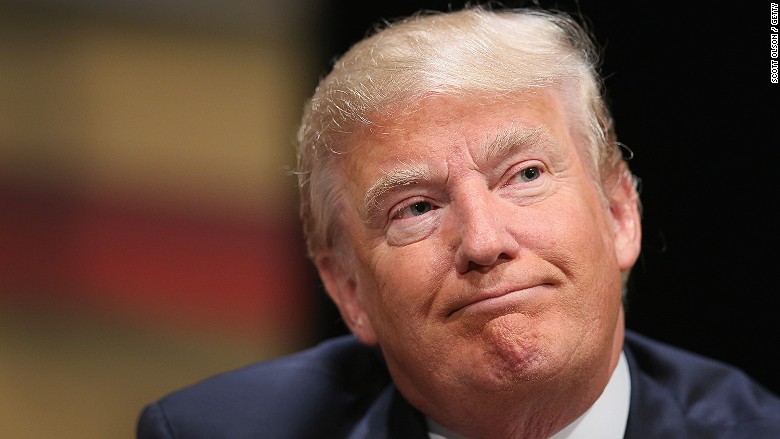 "It was a very subtle, tongue-in cheek piece," McQuaid said, but he suspected it would cause Trump to be a no-show.
Trump's campaign recently reacted to a sharply negative editorial from another newspaper, the Des Moines Register, by denying a Register reporter's request for credentials.
Related: Trump once said Mark Cuban has look of a Neanderthal
In a letter to McQuaid after Trump's staff said he was skipping the forum, Trump said he had a number of reasons, including the feeling that "it is unlikely I will be getting the endorsement from you and the Union Leader."
Fourteen of the 17 candidates eligible for Fox's debate are attending Monday's forum. Mike Huckabee is not attending and Jim Gilmore entered the race too late to qualify for the forum.
It's being called the Voters First Forum. There is a long history of presidential primary forums, and this one has been organized partly to rebut Fox's party-sanctioned event later in the week.
Related: Donald Trump's list of media winners and 'losers'
McQuaid's message is that "primary states matter." So the forum is being tailored to viewers in the early-voting states of Iowa, New Hampshire and South Carolina.
Fox's debate, on the other hand, is predicated on national polls, not just the ones in those states. The 10 candidates faring best in national polls will be invited onto the prime time stage; the remaining seven will be invited to an separate afternoon debate.
McQuaid has been outspoken in his criticism of Fox's debate criteria. His forum is being held at Saint Anselm College in Manchester, New Hampshire, with support from papers in Iowa and South Carolina.
Related: Huffington Post to cover Trump as entertainment
None of the cable news channels will carry it live, but C-SPAN will, complete with a pregame show at 6:30 p.m. ET. The questioning will begin at 7 p.m.
According to the organizers, "each candidate will individually answer two rounds of questions and give a closing statement."
Local TV and radio stations in early-voting states have also signed up to broadcast the event.