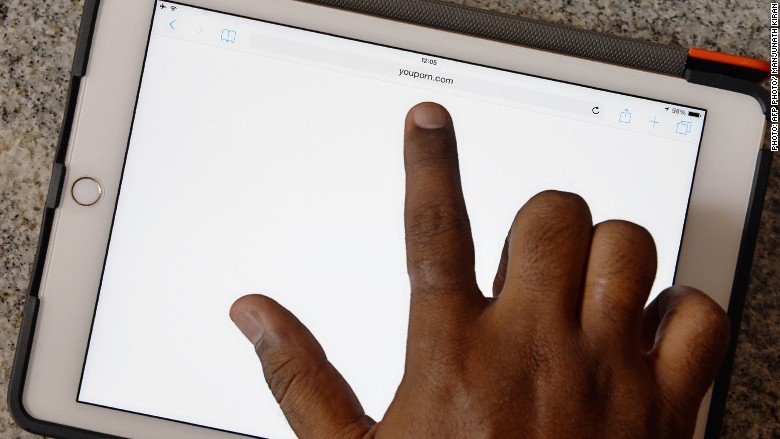 India is cracking down on online porn.
The country's government has ordered Internet service providers to disable access to 857 pornographic websites in the name of "morality."
A telecommunication department spokesman said the ban has been issued under the country's information technology act, following comments made by India's Supreme Court last month.
"The court said that free and open access to these websites should be controlled," N.N. Kaul told CNNMoney.
The department issued a 17-page document listing websites that it said include content that "violates morality and decency."
Pranesh Prakash from the India-based Center for Internet and Society said the ban is India's largest crackdown on internet content so far.
In July, India's top court examined a petition which claimed online pornography fueled sex crimes. It refused to issue a blanket ban, saying it was not for the court to issue such restrictions.
"It is an issue for the government to deal with," Chief Justice Handyala L. Dattu was quoted by Indian media as saying. "Can we pass an interim order directing blocking of all adult websites?" he asked.
Related: 8 things you won't find in China
Kaul said the restriction is only temporary, until the government finds a more permanent way of dealing with the issue. He said the websites can still be accessed through proxy or private networks.
Indians took to social media to criticize the government for what they say is censorship.
Ram Gopal Varma, Bollywood film director and one of many Indian celebrities to criticize the ban, tweeted: "To ban porn saying it will be seen by who shouldn't see it is like saying to stop traffic because there will be accidents."