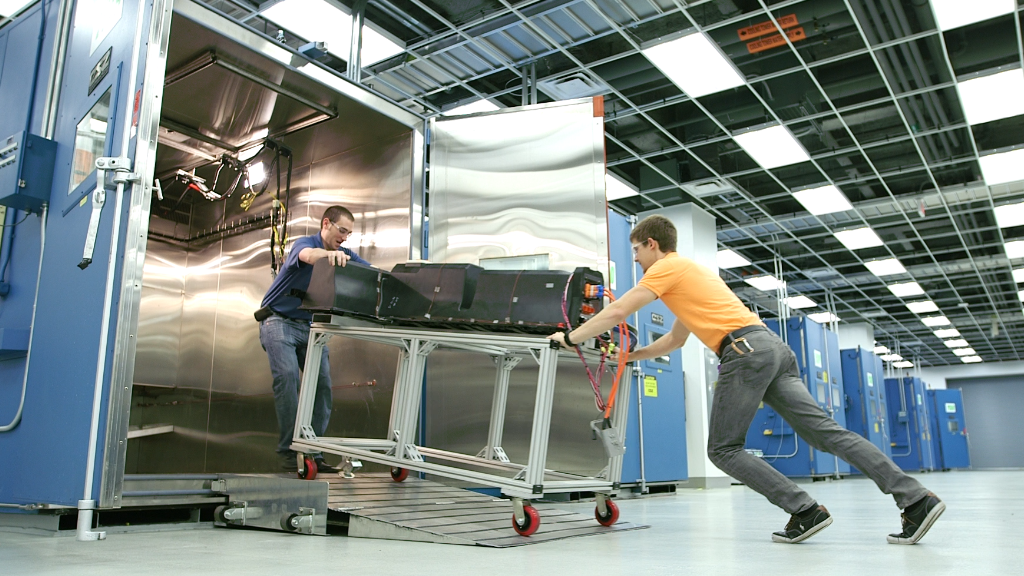 The new 2016 Chevrolet Volt going on sale later this year will go about 40% farther on a single electric charge than the previous model, according to EPA tests.
The redesigned 2016 Volt will go about 53 miles after a full charge without burning gasoline. That's considerably better than the 38 mile electric range that today's Volt has. If you need to drive farther, the car's 4-cylinder gasoline engine will turn on, generating electricity to keep the electric motors running.
Even then, there will still be notable improvements. When the new Volt is powered by the gasoline engine it will get about 42 miles per gallon in combined city and highway driving. That's up from 37 miles per gallon for the current Volt. For comparison, a non-hybrid Honda Civic gets about 33 miles per gallon combined.
Even owners of the current Volt model often go weeks or months without refilling the gas tank, according to GM (GM) and Volt owner Web sites. That's because even 38 miles -- let alone the 53 miles the new car will provide -- is already more than most people drive on a typical day. Owners can often drive to work and back, for instance, and charge the car overnight without using any gas.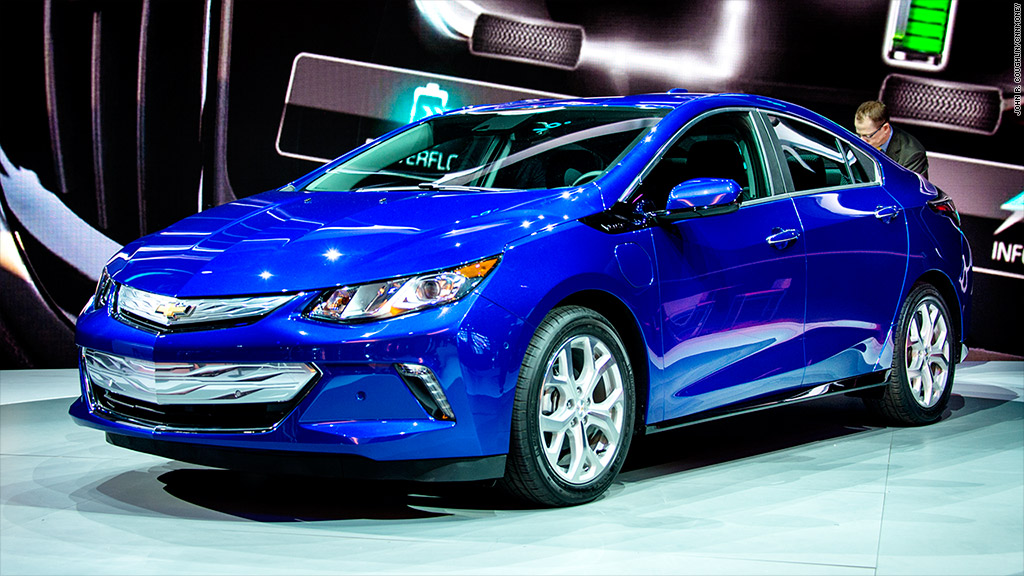 The 2016 Volt will use smaller, lighter battery packs that store more energy than those in today's Volt. The new electric drive system, which includes the electric motors and gears, also weighs about 100 pounds less. And GM says the engine has also been tuned to provide better driving performance.
The current first-generation Chevrolet Volt won a number of awards in 2010, its first year on the market. Essentially the same car is also sold in Europe as the Opel Ampera. The Volt, Ampera and the Cadillac ELR -- a Cadillac that uses the same electric-drive technology -- are all built at GM's Detroit-Hamtramck Assembly Plant.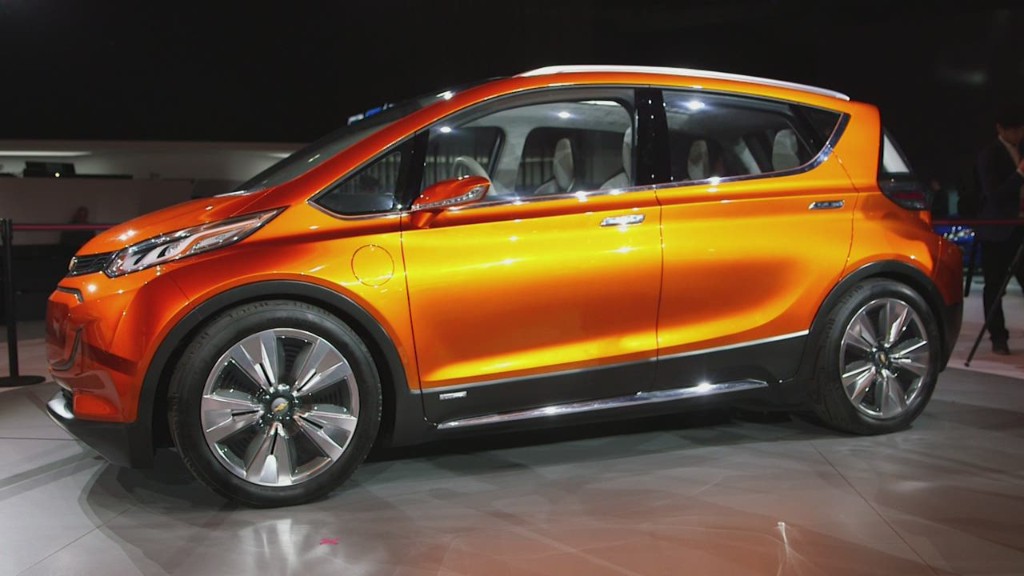 When GM unveiled the new Volt at the Detroit Auto Show it also revealed an all-electric subcompact car called the Chevrolet Bolt. The Bolt is expected to go on sale in 2017 with a starting price around $35,000, roughly the same as the Volt. The Bolt will go about 200 miles on a charge, according to GM, but won't have a gasoline engine to provide added range.