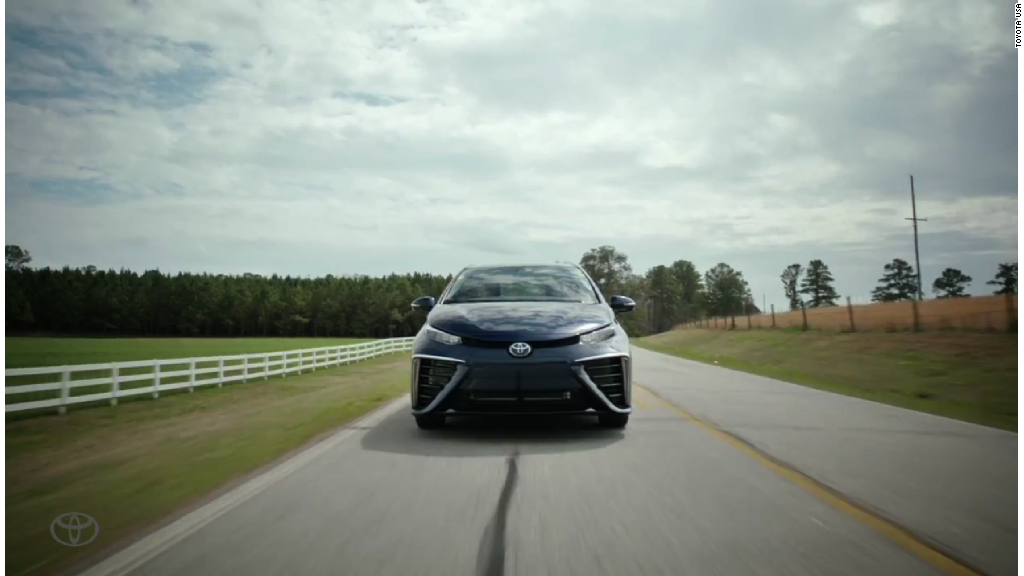 Toyota reported a net profit of ¥646.3 billion ($5.2 billion) on Thursday, a new quarterly record made possible by the weaker yen.
The profit figure topped analyst estimates, and revenue increased more than 9% over last year to ¥7 trillion ($56.5 billion).
Managing Officer Tetsuya Otake said that favorable foreign exchange rates and cost reduction efforts helped Toyota reach the new record. Decreased vehicle sales and increased expenses were a drag in the quarter ended June 30, he said.
Toyota is among the highest profile companies to get a lift from Abenomics, a set of measures championed by Japanese Prime Minister Shinzo Abe to boost the world's third largest economy. Abe is trying to end years of falling prices and stimulate growth by increasing government spending and using aggressive monetary policy.
The yen has fallen 17% against the dollar over the past year. A weak yen makes Japanese products cheaper for foreign buyers, giving the country's manufacturers an edge over international rivals.
But Toyota (TM) is facing slower growth in vehicle sales -- a major problem. Just last week, Volkswagen (VLKAF) stole Toyota's crown to become the world's top carmaker by sales.
Volkswagen sold 5.04 million vehicles from January to June, a slight dip from a year earlier. That compares to 5.02 million sold by Toyota over the same period. Group sales dropped 1.5% due to a weaker performance by its Toyota and Daihatsu brands.
Toyota is among a number of auto firms swept up in a massive recall over possibly faulty airbags. The automaker has recalled millions of vehicles globally on fears Takata airbags installed may explode and send shrapnel flying at drivers and passengers.
Move over Toyota! Volkswagen winning global sales race