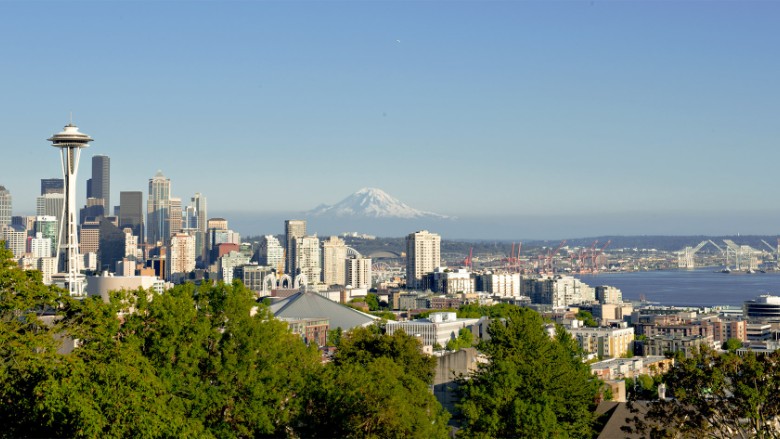 Whoever said data wasn't sexy likely didn't see $42 million attached to it.
That's how much Bloomberg Philanthropies has committed to helping 100 mid-sized U.S. cities "enhance their use of data and evidence." In layman's terms, this means opening up everything from foreclosure rates and public transit performance to contract award amounts and employee headcount.
The initiative, called What Works Cities, was announced in April. On Wednesday, Bloomberg Philanthropies announced the first eight recipients: Chattanooga, Tennessee; Jackson, Mississippi; Kansas City, Missouri; Louisville, Kentucky; Mesa, Arizona; New Orleans; Seattle; and Tulsa, Oklahoma.
The cities won't receive money directly. Instead, the $42 million will be given to five organizations: Results for America; the Center for Government Excellence at Johns Hopkins University; the Government Performance Lab at the Harvard Kennedy School, Sunlight Foundation, and the Behavioral Insights Team.
A team from one of the organizations will spend several months on the ground in each city, working with local officials to come up with a particular strategy, according to James Anderson, head of the Bloomberg Philanthropies' government innovation program.
Related: The most innovative cities in America
One of the partners -- the Behavioral Insights Team -- has already run powerful data-based experiments in the UK. It found that just a few tweaks to tax letters increased on-time payments by 15%, and that sending a personal text message to unemployed people dramatically increased the likelihood they'd show up for a job interview.
It's results like these that Bloomberg Philanthropies -- run by former New York City Mayor Michael Bloomberg -- hopes to see with What Works Cities.
"The possibilities are endless for unleashing open data," said Anderson, citing entrepreneurs, academics and city employees as a few of the groups who will benefit once the government makes its data public.
And the eight cities announced Wednesday are just the beginning. So far, 112 cities have applied, and Anderson said Bloomberg Philanthropies plans to "rapidly expand the program" as it visits more cities and talks with the mayors about their commitment to using data and evidence.
"This isn't easy, otherwise they'd all be doing it on their own," Anderson said. "But every mayor is focused on making dollars go farther, making government more efficient and engaging citizens in public debate. What we believe is that they need access to better tools and techniques."
-- Steve Hargreaves contributed reporting.