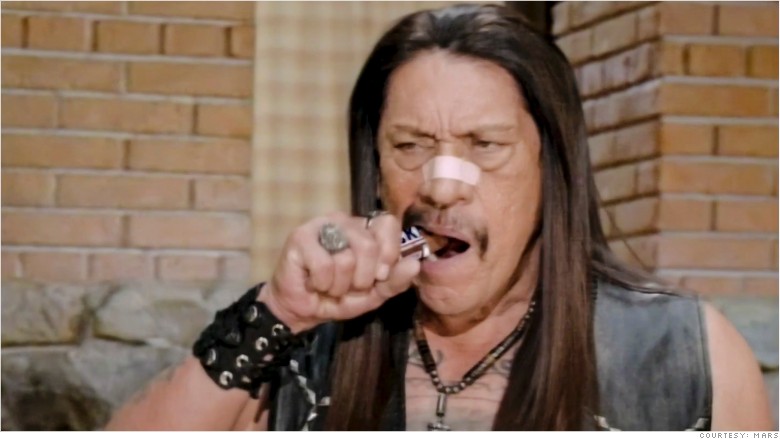 Deflategate hasn't let the air out of Super Bowl ad prices, which are at a new record.
"Super Bowl advertising is already proving to be more lucrative than ever, with 30-second spots selling for $5 million dollars," said Les Moonves CEO of CBS, during a earnings call Wednesday with investors.
That's the price for Super Bowl 50, the golden anniversary of the biggest annual game in football, scheduled for Feb. 7, 2016, at Levi's Stadium in Santa Clara, Calif.
CBS (CBS) is broadcasting the game and, in an unprecedented move, will live stream ads in addition to airing them on TV. CBS is packaging the ads so the $5 million buys air time and live streaming.
This easily beats the prior record of $4.5 million for a 30-second spot. That's how much NBC charged for ads during Super Bowl 49 earlier this year. That was $500,000 more than the year before.
Ad prices have gone up year after year, along with growing viewership. Super Bowl 49 had the largest audience in history. Streaming also set a record.
Related: Tony Romo is Under Armour's new star
Moonves said that thanks to the Super Bowl ratings, he's already comfortable saying that "CBS will win the 2015-16 season."
Super Bowl 49 was tainted with controversy over allegations that Tom Brady, quarterback for the New England Patriots, used deliberately deflated footballs to gain an unfair advantage over the Indianapolis Colts in January. The Patriots won that game, and then went on to win the Super Bowl.
Brady was suspended for four games and his team was fined $1 million. But he still came out a winner, and the Super Bowl is more popular than ever.
Brady merchandise was the top seller among NFL apparel, according to the NFL Players Association. And the Deflategate ball used in the game against the Colts turned out to be a gold mine in itself. It was auctioned off in June for nearly $44,000.