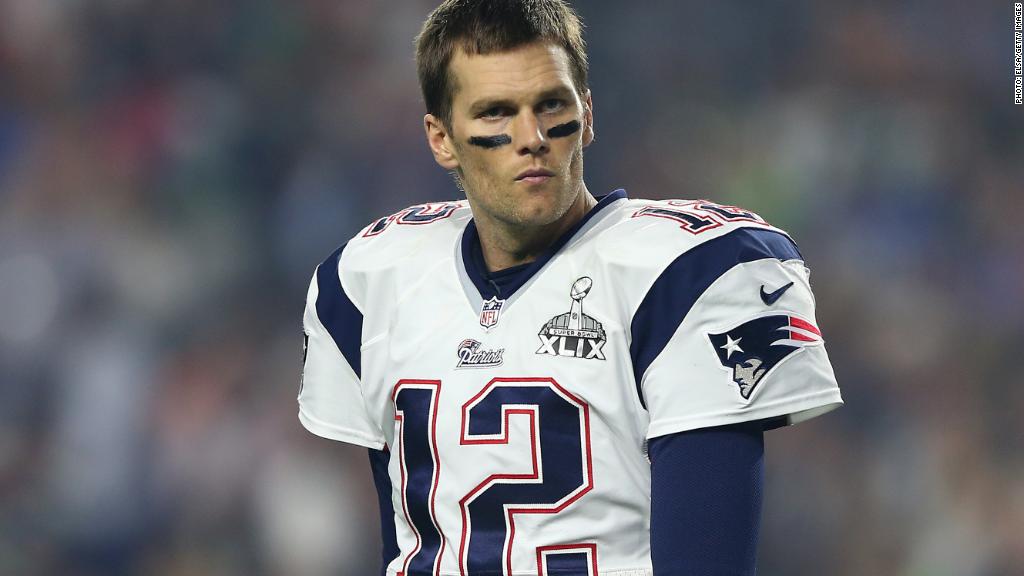 Under Armour has a new star endorser. Literally.
It just signed Tony Romo, the quarterback of the Dallas Cowboys -- a franchise known for a signature lone star logo on its helmet.
The news was first reported by ESPN's Darren Rovell on Wednesday. Under Armour (UA) confirmed the signing to CNNMoney.
Romo joins New England Patriots quarterback Tom Brady, NBA MVP Stephen Curry of the champion Golden State Warriors, and golf wunderkind Jordan Spieth in Under Armour's roster of winners.
Under Armour has a knack for signing young athletes like Curry, Spieth and Washington Nationals slugger Bryce Harper -- a top contender for this year's National League MVP award -- relatively early in their careers.
Related: Under Armour is on fire and ready to play ball with Nike
But the 35-year old Romo is a wily veteran. He's been in the league since 2003 and has been the starting quarterback of "America's team" since the middle of the 2006 season.
Still, Romo fits the company's underdog image.
Under Armour said in a statement to CNNMoney that Romo's "journey from an undrafted player to one of the top leaders in the game is a result of his intense and relentless competitive drive to be the best, making him an ideal ambassador for the Under Armour brand."
That brand is becoming more popular by the day. Under Armour has shaken up the world of sports apparel.
Its sales and earnings have grown rapidly. And even though it is still smaller than rivals Nike (NKE) and Adidas (ADDYY), Under Armour's stock performance has trounced both of them lately.
Under Armour shares are up nearly 50% this year and at an all-time high, while Nike and Adidas are each up about 20%.
And it's increasingly obvious that Under Armour is now an appealing option for big athletes looking for sponsorship cash.
Related: Jordan Spieth is a winner with sponsors
Under Armour did not disclose terms of the Romo deal. But Romo is becoming a bigger marketing star lately.
He appeared in a Super Bowl ad for Yum Brands (YUM)-owned Pizza Hut. And he's currently staring in a hilarious commercial for DirecTV, which just got bought by AT&T (T).
The DirecTV spot is a play on the Rob Lowe ads that featured a real Rob Lowe with DirecTV and a fake one with cable.
Real Tony Romo touts DirecTV's Sunday Ticket package, which airs every NFL game.
The bald, bespectacled and bearded "arts and craftsy" Tony Romo has cable, and he "channels his frustrations using paper mache" and makes "crownies" -- a mix of a cupcake and a brownie.
But the Under Armour deal might be Romo's highest profile one yet. He had previously been endorsing athletic apparel from Starter -- a company that Nike sold to Iconix Brand Group (ICON) in 2007. That contract ran out in 2013.
And Under Armour has been good luck for its stars this year. Brady won the Super Bowl, Curry won the NBA title and Spieth won golf's first two majors and almost won the British Open.
So can Romo count on hoisting the Vince Lombardi Trophy after Super Bowl 50 in Santa Clara next February?
This New York Giants fan hopes not.