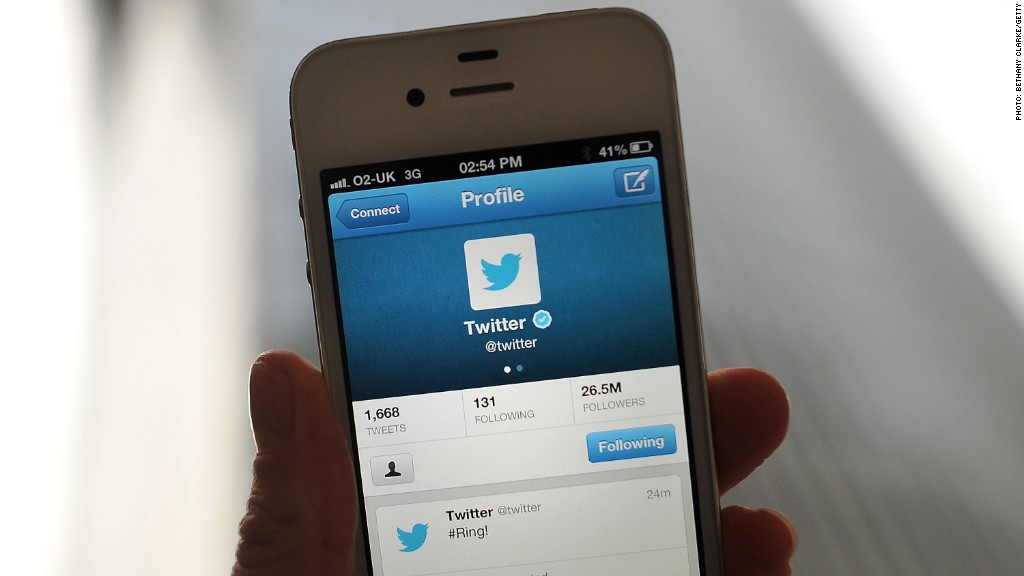 Twitter and the National Football League announced a new partnership Monday that will begin at the start of the upcoming football season.
The NFL and Twitter had already been partners since 2013.
But now Twitter users will "have access to significantly more official NFL content than in the past, including in-game highlights from pre-season through Super Bowl 50," according to a press statement.
"Twitter users and brands cannot get enough NFL video and news, and they'll now get more of it, and faster, than ever before," said Glenn Brown, head of Twitter Content Partnerships and the company's Amplify unit -- which focuses on distributing television content on Twitter.
Twitter and the NFL said that users can expect to see custom game recaps, video highlights of best plays and "fun infographics" as part of the deal.
Related: Yahoo wins rights to stream an NFL game this October
It was unclear how big of a role Twitter's Vine and Periscope video products will play in the new deal. Vine shows short clips of video in a loop, while Periscope allows people to stream live video on Twitter.
The use of Periscope and rival Meerkat have been banned by some sports organizations -- including the NFL.
The deal is the latest step by the NFL to reach more users beyond traditional media.
The NFL has big TV deals with CBS (CBS), Fox (FOXA), Comcast's (CMCSA) NBC and Disney's (DIS) ESPN. It also has a Sunday Ticket package with DirecTV, which was just bought by AT&T (T), to show every game.
But the NFL also has a smartphone app exclusively with Verizon (VZ). And the NFL is partnering with Yahoo (YHOO) to livestream a regular season game later this year.
The move could also be a significant boost for Twitter. Wall Street is worried that Twitter is too confusing a social media platform and that more and more users are flocking to Facebook (FB) and its photo/video service Instagram as well as Snapchat.
Shares in Twitter (TWTR) surged nearly 9% on Monday after the announcement.
Related: Twitter's Jack Dorsey: We know we must be easier to use
Twitter is searching for a permanent CEO after Dick Costolo stepped down earlier this year.
Co-founder Jack Dorsey is serving as interim CEO. But he is also the CEO of private payments startup Square, which is reportedly looking to go public.
But the NFL news may be a sign that other current executives have what it takes to get the company back on track.
The deal is a big blue feather in the cap for Adam Bain, Twitter's head of revenue and partnerships. Bain is widely considered as one of the top internal frontrunners for the CEO job.
Bain tweeted this after the news was announced: "Yes, we are ready for some football: announcing a multi-year content and ads video deal with the NFL!"
And CFO Anthony Noto probably was instrumental in helping get the deal done as well. One of Noto's jobs prior to joining Twitter was CFO of the NFL.