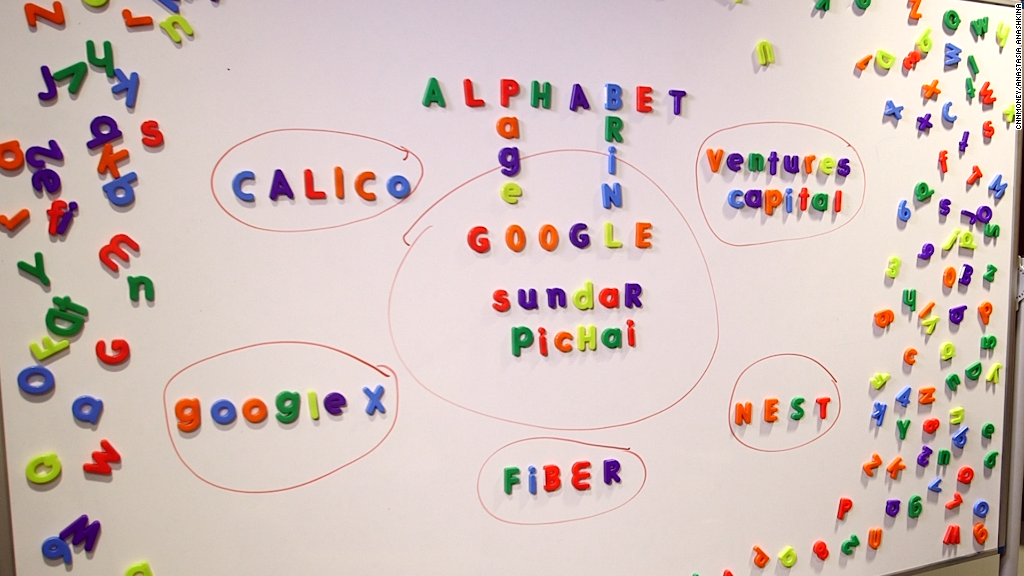 Between self-driving cars, ultra high-speed broadband and the world's most popular search engine, Google has built some impressive technology over the past decade and a half.
But it can't do it all, which is why Google (GOOGL) (now Alphabet) has also invested in hundreds of startups and smaller tech companies through a subsidiary called Google Ventures.
Google Ventures is like many other venture capital funds, except it doesn't only provide companies with cash. It also gives them resources, such as engineering, recruiting, and marketing.
Here are some of the coolest Google Venture investments:
Impossible Foods: Meats and cheeses made from plants
People have a hard time giving up unhealthy foods unless there are equally delicious alternatives. That's what Impossible Foods is trying to create.
With more than 50 scientists, engineers, farmers, and chefs, Impossible Foods says it examines animal products at their molecular level to recreate the "wonderfully complex experience" of meats and dairy from plants and grains.
"For thousands of years we've relied on animals as our technology to transform plants into meat, milk, and eggs," Impossible Foods says. "Our mission is to give people the great taste and nutritional benefits of foods that come from animals without the negative health and environmental impact."
23andMe: DNA analysis
When you send a bit of your spit and $99 to 23andMe, you'll get an online DNA report that reveals your ancestral origins. The report will show you what percent of your lineage comes from Europe, Africa, and Asia, down to specific regions within continents, the research company says.
You can also choose to submit data about your DNA to genetic research studies. On average, people who consent are included in over 230 studies focused on finding disease treatments and cures.
23andMe was founded by Anne Wojcicki, sister of YouTube CEO Susan Wojcicki and former spouse of Alphabet president Sergey Brin.
Digit: Automated, stealth savings
Digit is a free app that learns how you spend your income, and how much you can afford to set aside every two or three days. The service will transfer that amount -- about $5 to $50, the company says -- from your checking to your savings account.
Transfers from your savings back to your checking take one business day, and Digit says it will never take out more than you have, so you don't have to worry about overdraft fees.
Urban Engines: Real-time commuting information
Mobile transit apps have been getting better, but you almost always need a data connection, and directions can be hard to follow when street signs aren't visible.
Urban Engines is an augmented reality app that lets you see exactly what train station, streets, and routes are around you no matter where you are. Above ground or underground, just hold your phone up to see a digital overlay of signs and directions when you're lost.
The company behind the app is also working with cities to track public transportation data -- to help keep traffic flowing and mass transit delays to a minimum.
Granular: Technology to make farming more efficient
Granular is a platform that lets farmers manage crop production cycles from tilling to harvest. The system also allows farmers to keep track of workers, monitor tasks and progress, and create financial reports.
Google Ventures also invests in Farmers Business Network, a data analysis company that tries to help the agricultural industry learn as much about their lands and products as possible.
Savioke: Personal robots
Developed by Savioke (pronounced "savvy oak") the SaviOne robot is designed to make small deliveries to hotel guests. It has already made more than 5,000 deliveries during its test trial.