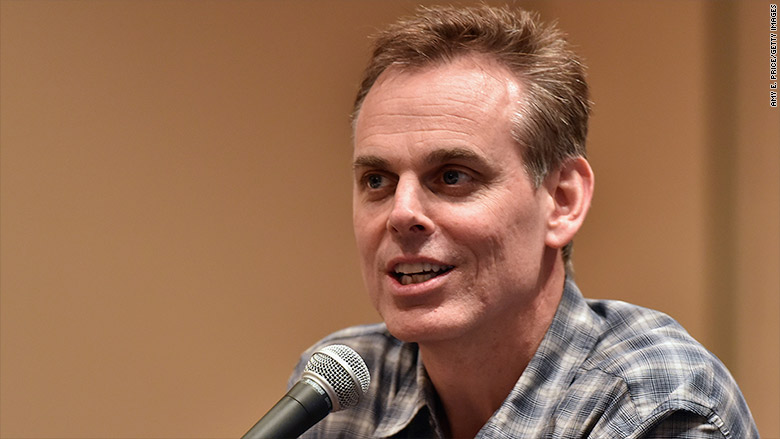 Fox Sports has a new voice.
Colin Cowherd, the former ESPN radio personality, is heading to Fox Sports and will have a presence on radio, television and online, the company announced on Wednesday. Cowherd will host a three-hour sports talk show starting September 8 which will have the same exact name as his ESPN radio show, "The Herd." The show will be simulcast on both Fox Sports 1 and the Fox Sports Radio Network during the week from noon to 3 p.m.
Fox Sports also announced that Cowherd will be joining Fox NFL Kickoff. The Fox Sports 1 pregame show will move from that channel to Fox's broadcasting network in which it will precede Fox NFL Sunday at 11 a.m.
Related: Colin Cowherd is leaving ESPN
The network did not give further details on who would be joining Cowherd on the show.
"It's hard to put into words how much fun it is for me, as a broadcaster, to build something with really smart, talented people," Cowherd said in a statement. "I can't wait for this next chapter in my career to start."
Cowherd will be joining his former ESPN boss Jamie Horowitz, who is now president of Fox Sports National Networks.
"Colin is the first person I hired for my first daily studio show at ESPN, so it's fitting that he's the first one I'm hiring at FS1," said Horowitz,
Horowitz hired Cowherd as co-host of the popular ESPN program, "SportsNation," in 2009.
"Colin is a unique voice in sports media with a loyal following of fans, and we're looking forward to building our daytime programming around him," Horowitz added.
It was announced that Cowherd was leaving ESPN last month, but had his goodbye cut short after the host made controversial comments regarding Dominican baseball players.
"Enterprises need to protect the enterprise. I get that. And I chose my words very poorly," Cowherd told the Hollywood Reporter on Wednesday. "I made a mistake. I can be harsh, but I don't think I'm mean. I hurt people with my words and I regret that. But I don't want that ending to overwhelm what was a great relationship."