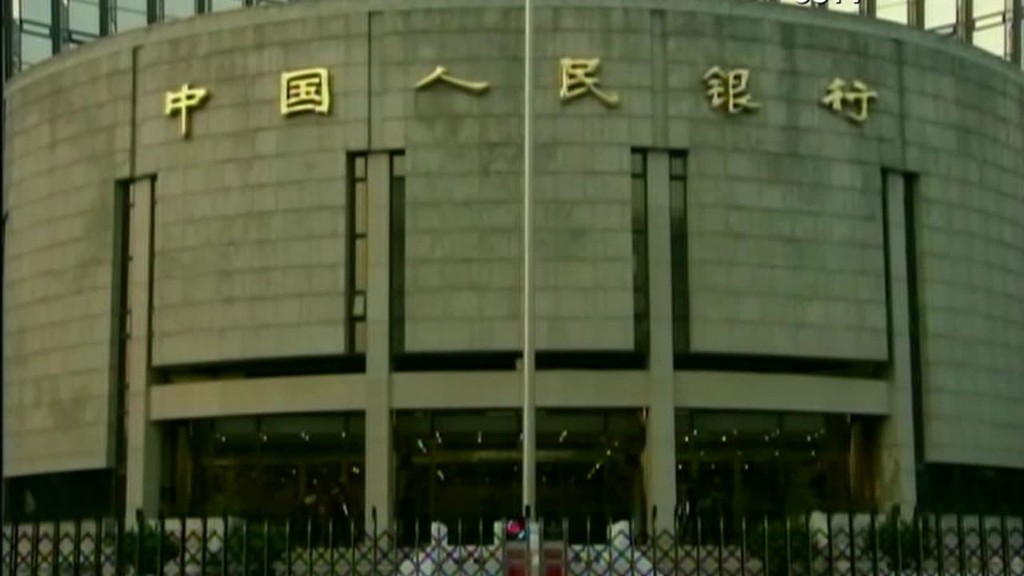 China's surprise decision to devalue its currency is turning up the heat on the rest of Asia.
The yuan has fallen roughly 3.5% over the past two days following a move by the People's Bank of China to allow market forces to play a bigger role in currency markets.
As the devaluation deepens, much of Asia is going to feel pressure to slash exchange rates, particularly countries that rely on exports to China, or ones that compete against China in global markets to export smartphones, consumer electronics and other goods.
Countries will "seek weaker exchange rates in order to keep their own export sector competitive," said Lindsey Piegza, an economist at Stifel Nicolaus & Co.
The fear is that Asia could find itself engulfed in an all-out currency spat.
"The spectre of currency wars was worrying enough yesterday, but today it looks real enough to touch," said Chris Beauchamp, a senior market analyst at IG Group. "A single move might have passed without reaction from China's trading partners, but now it looks like a tit-for-tat move by others in the region is certain."
China's government has in the past tightly controlled the yuan, allowing the currency to move within a 2% band from a midpoint exchange rate set daily by the central bank.
But in a surprise move on Tuesday, the central bank cut its daily reference rate by 1.9%, triggering the yuan's biggest one-day drop in over two decades. It also said that, going forward, the midpoint would be determined using the previous day's closing price.
On Wednesday, the Chinese yuan was trading as much as 1.9% lower against the dollar.
Related: China devalues yuan in shocking move
In the short-term, a cheaper yuan is a quick fix to boost Chinese exports, though analysts say that a steeper depreciation will be needed to really make an impact. Before the dramatic declines suffered this week, the yuan, also called the renminbi, had appreciated 14% since mid-2014, according to Daiwa Capital Markets.
Yuan depreciation isn't great news for stable economic growth in the region, and may increase the need for greater monetary easing. Japan, for example, is battling deflation and its economy is still recovering from a recession.
A weaker yuan may even impact tourism spending among the Chinese, who will find their money has less power abroad, according to Nomura.
Related: Stocks tank after China devalues currency: Winners and losers
It could also restrain U.S. economic growth, as American exports to China take a hit, which may get the U.S. Federal Reserve to think twice about hiking interest rates in September, Beauchamp said.
In the long run, the reforms will help China as it attempts to turn the yuan into an international reserve currency.
But as the dollar is expected to keep strengthening, China "will most likely find itself chasing a running target," said Daiwa economist Kevin Lai. "It doesn't makes sense anymore for the Chinese yuan to remain pegged to the dollar -- the dollar is getting too strong for China to cope with."