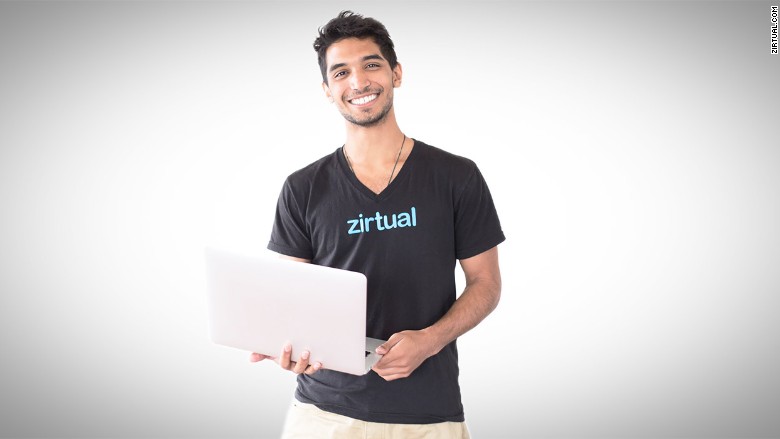 Virtual assistant startup Zirtual burned a lot of people in its unexpected shutdown.
The company laid off more than 400 employees via e-mail early Monday morning. There was no advanced notice, access to e-mail was blocked and its Facebook and Twitter pages were shuttered.
Less than 48 hours later, founder and CEO Maren Kate Donovan surfaced to apologize and rationalize the decision. The company grew too big, too quick and failed to raise a new round of funding.
Tying it up in a bow, she announced that Zirtual was being acquired by Startups.co, a startup launch platform. Service would relaunch by Monday, August 17. Zirtual employees could reapply for their jobs -- but as contract workers, not employees, as they had been at Zirtual.
But employees and clients -- who had been generally happy with the company -- are far from satisfied with the way things went down and the apologies that followed.
Employees say the company had hardly acted like one that was strapped for cash.
One employee, Daniell Wells, told CNNMoney that employees were given Chromebooks and promised bonuses and a raise within 18 months. That would have boosted the hourly wage to $15 (the starting wage was $11).
Zirtual was also on a hiring spree. In March, the company announced it would be filling 100 new jobs on the West Coast. On Wednesday, Zirtual's website still listed 10 open positions for corporate jobs, including a personal assistant to its CEO.
Caitlin (a former employee who asked that her last name be kept private) said she was told at the beginning of the summer that they were "planning a massive hiring blitz due to a backlog of anxious customers wanting to sign up."
Caitlin said she grew weary as hiring slowed and they stopped giving out Chromebooks to employees.
"We were assured that it was just momentary as the client load caught up ZA availability," she said.
Customers say there is no excuse for taking money up until the eleventh hour and laying off 400 people in an e-mail.
"If she really didn't see it coming, she doesn't deserve to be the CEO of any company," Brandon Eley, an entrepreneur and Zirtual client told CNNMoney. "[Over 400 people's] livelihoods depended on her knowing the financials of the business."
Eley said he was a happy customer customer for five months, paying $750 a month for virtual assistance, which included helping book travel, manage his calendar and conduct research for his online shoe retail business. He's now out $750 for services not rendered (he filed a dispute with his bank to get the money refunded). Those who pre-paid for the year are out thousands of dollars.
"Had you been forthcoming and honest ... when I signed with you just two weeks ago, I wouldn't have been floored when you shut down, and might have even had your back," Zirtual client Peter Shankman commented on Donovan's Medium post.
"Taking money from customers you know you won't be able to serve is out-and-out fraud," wrote entrepreneur Matt Hoffman also in response to Donovan's post.
With their futures uncertain, some Zirtual employees are striking deals directly with customers. Others launched a site to connect virtual assistants with clients in need of service.
Wil Schroter, CEO of Startups.co, told CNNMoney in an e-mail that they've had an "overwhelming" amount of support from clients and employees since the acquisition announcement on Tuesday evening. He added that there were "plenty of frustrated people as well."