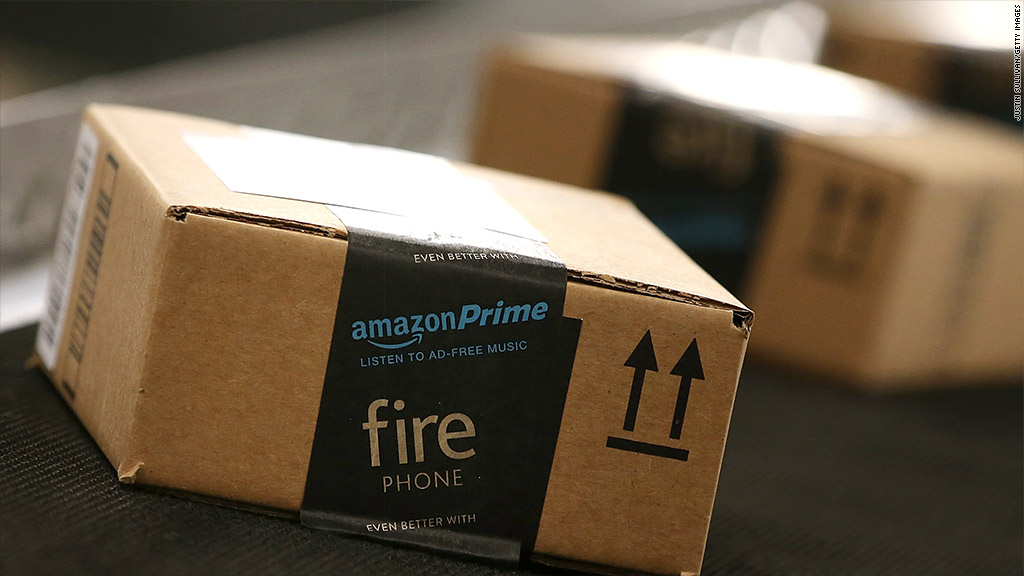 Americans spent more in July than they did in June.
They bought a lot of furniture and cars and spent money in bars and restaurants, according to the latest government report. That's the good news.
But many well-known retailers are struggling.
Macy's and Kohl's both reported sales and earnings this week that missed forecasts. They also issued disappointing guidance. And their stocks sank.
Macy's (M) CEO Terry Lundgren said Wednesday that "throughout the first half of the year, overall consumer demand has been restrained."
Related: Summer slump for consumers
Lundgren said the strong dollar continues to hurt the company because tourists are spending less at some of the company's flagship stores.
Kohl's (KSS) CEO Kevin Mansell said its sales were below estimates because some states have pushed back tax-free holidays from July to August.
Tax-free promotions are typically popular during late summer -- the so-called back-to-school season.
But this seems like a little bit of an excuse. If sales were simply moving from one quarter to the next, then why did Kohl's need to lower its earnings outlook for the whole year?
So, who's winning? It appears that Amazon (AMZN) may be the real culprit here. Remember that little Prime Day thing that happened last month?
Even though many shoppers were quick to make fun of Amazon on social media for some lackluster deals, Amazon did report a big jump in sales on Prime Day.
Related: Despite complaints, Amazon sales soar 93% on Prime Day
And there seems to be evidence of that in the July retail sales report from the government.
The Census Bureau figures showed that department store sales were down 0.8% in July from a month earlier. And they fell 2.7% from the previous year.
But "nonstore retailers" -- a catch-all category that includes mail order catalogs, infomercials, door-to-door salespeople and, yes, e-commerce -- did extremely well. Sales at nonstore retailers were up 1.5% from June and 6% form a year earlier.
The government doesn't break out online sales specifically. And it doesn't report the performance of individual companies.
But it seems reasonable to think that Amazon was a big factor behind the surge in nonstore retail sales.
Related: Gift cards soar in popularity
It's worth noting that companies in another retail category that Amazon is known for -- electronics -- are also struggling.
Sales at electronics and appliance stores fell 1.2% from June and were down 2.5% from last July.
So traditional retailers have to step up their online and mobile game to compete more effectively with Amazon.
"Retailers need to embrace technology as a way of better connecting with their customers. Shoppers today want to be able to buy products from their digital devices in a matter of seconds, no matter where they are in the world," said Dan Wagner, CEO of Powa Technologies, a British mobile commerce startup that's worth $2.7 billion.
Walmart (WMT) and Target (TGT), to their credit, are trying. But it's an uphill battle. And a look at the recent stock performances of Amazon, Walmart and Target shows that Wall Street is betting on the company from Seattle.