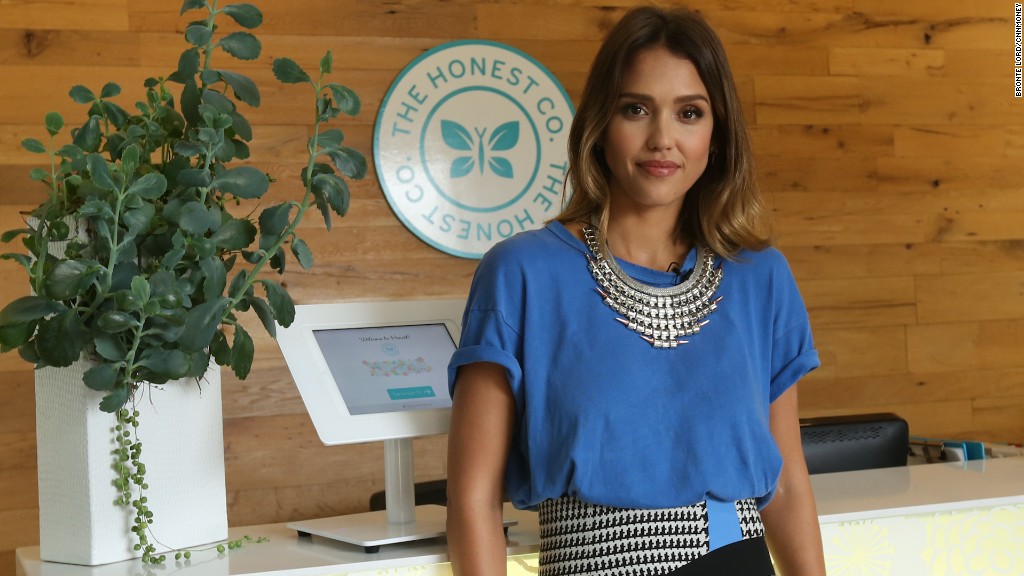 The Honest Company, co-founded by actress Jessica Alba, announced Friday it raised another $100 million to launch a new range of beauty products.
The company brands itself as a manufacturer of nontoxic "lifestyle products" for the family and home.
It sells over 120 different products, including vitamins, diapers and sunscreen.
The firm is planning to use the money to launch a line of skincare, cosmetics and hair care products, expand globally and improve its distribution abilities.
The Honest Company recently came under fire on social media for its sunscreen, which customers said was ineffective. The company pledged to reach out to every customer who complained and "do what it takes to make it right."
Related: Jessica Alba defends her Honest sunscreen
Two new investors took part in the latest financing round: Glade Brook Capital Partners and AllianceBernstein.
Three existing investors also took part, including Fidelity Management & Research Company.
Honest, which is based in Santa Monica, California, was launched in 2012 and now valued at $1.7 billion, according to data from CB Insights.
Honest co-founder and CEO, Brian Lee, is known for his flare with startups and celebrities. He co-founded the firm ShoeDazzle with Kim Kardashian in 2009. The firm was acquired by JustFab in 2013.
Lee also co-founded LegalZoom with O.J. Simpson's defense attorney Robert Shapiro.