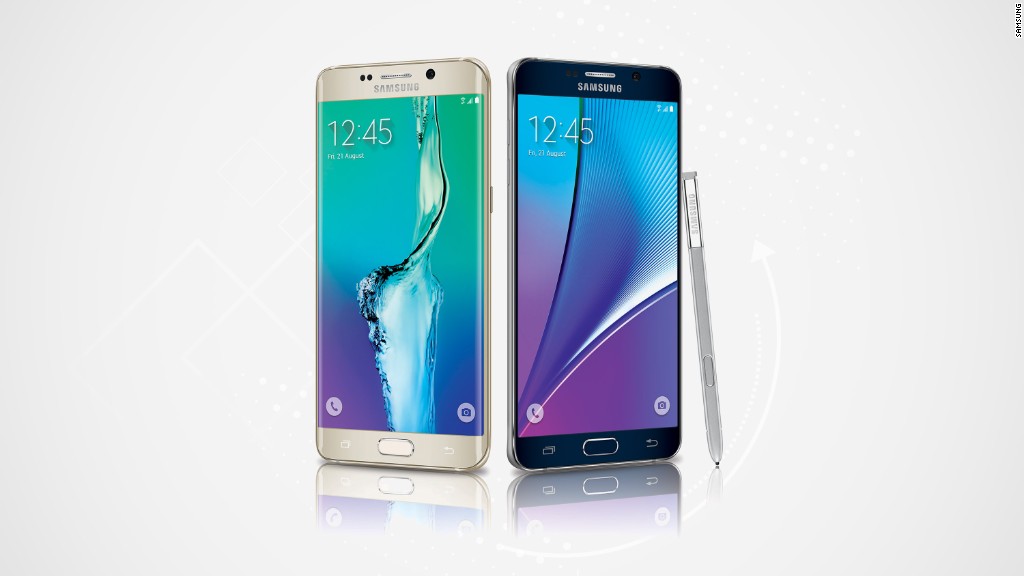 The misshapen leather. That faded magnetic stripe.
Samsung wants to make these physical payment problems a thing of the past with Samsung Pay -- and it may have better luck than other companies trying to do the same.
That's because Samsung Pay will work almost everywhere.
The South Korean electronics titan is launching its own pay-using-your-phone product later this month in Korea, and on September 28 in the United States.
Samsung Pay will work not only with tap-to-pay Near Field Communication readers, but also plain old magnetic stripe card readers.
Being able to work with both kinds of technologies means Samsung will have a leg up over Apple (AAPL) Pay and Google's (GOOGL) Android Pay, which only work with NFC -- a technology that's still not as widely used as traditional magnetic card readers.
In addition, the Samsung Pay app will create a barcode that can be scanned if the magnetic card reader function doesn't work.
What's also great about Samsung Pay is that it can be used for virtually any kind of credit, debit, and loyalty card -- including store-branded credit cards. You can add far more kinds of cards to the Samsung Pay app than you can with Apple Pay or other rivals.
People may finally have a reason to truly leave all of their cards at home.
Well, almost. One downside of the Samsung Pay feature is that it won't work at certain gas stations where you have to insert a card to make a payment. And, you'll only be able to use Samsung Pay if you have one of the company's newest devices like the Galaxy S6, S6 Edge, Edge+, or Note 5.
Payments are authorized through the phones' fingerprint reader, and actual credit card numbers are hidden from vendors.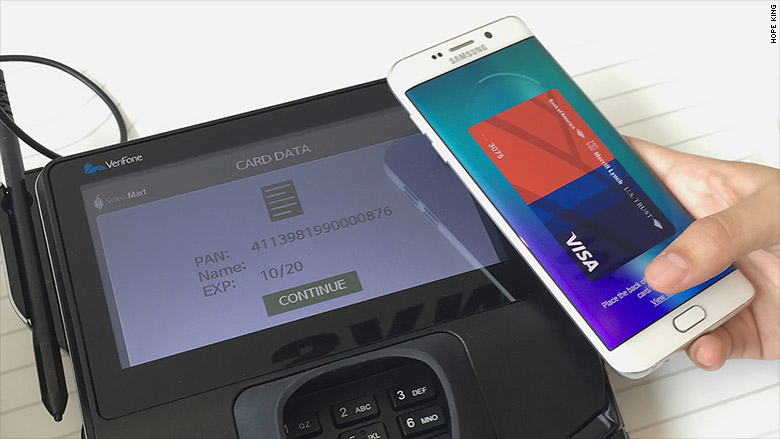 Read: What's the difference between Apple Pay and Samsung Pay