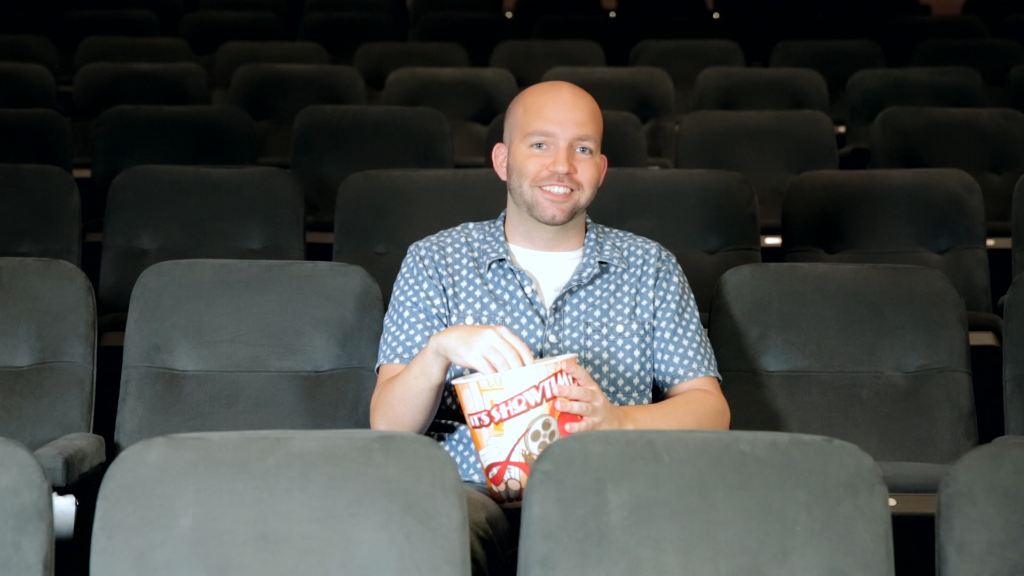 "Fifty Shades of Grey," "Furious 7," "Pitch Perfect 2," "Jurassic World," "Minions," "Straight Outta Compton."
This slate of blockbusters would be the dream of any Hollywood studio, but for Universal it's just 2015.
The Comcast (CMCSA)-owned movie studio is having a historic year at the box office topping an industry record $5.53 billion worldwide in record time and having six films open at number one at the U.S. box office.
This week's release of "Straight Outta Compton" surprised analysts by making $60.2 million, pushing Universal's U.S. figures past the $2 billion mark in North America, a feat that was previously reached by Warner Bros. in December 2009.
It is also a huge change from Universal's 2014 total earnings when the studio brought in $1.1 billion, putting Universal in fifth place in Hollywood, according to Rentrak. This year, it is the top studio.
"Universal has indoctrinated moviegoers to expect blockbusters year-round," said Paul Dergarabedian, senior media analyst at Rentrak (RENT). "However, you have to have the movies to back it up, and this year they've had the goods."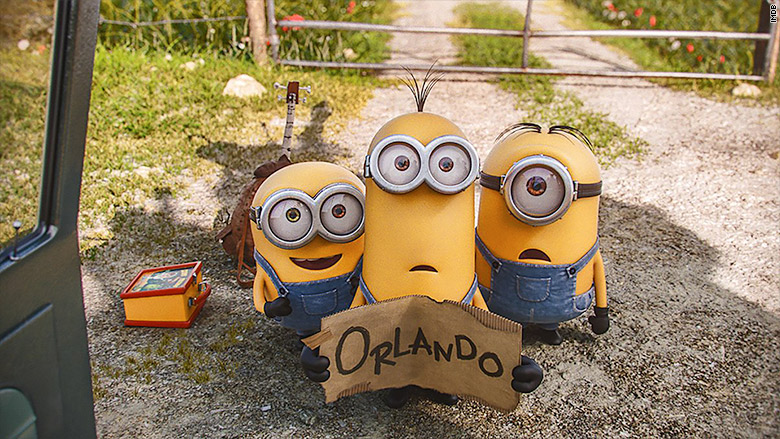 Related: The four big winners of the summer box office
After a rocky start to the year when Universal released Legendary's cyber-thriller "Blackhat" made less than $20 million, the studio bounced back in a big way with February's "Fifty Shades of Grey" bringing a $85.1 million opening -- a record for February.
In April, the studio released "Furious 7" which made $147.1 million for its debut -- again a record for its month.
This led to a blazing summer for the studio, which saw wide-ranging hits from films for the whole family with "Minions" to the biggest film of 2015 so far: "Jurassic World."
Yet, Universal's biggest accomplishment may be what its done in 2015 in terms of its smaller, mid-range films.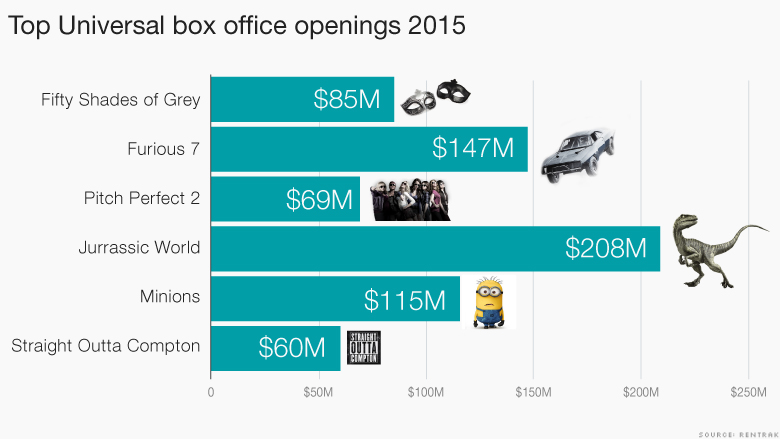 Films like "Pitch Perfect 2" and "Straight Outta Compton" found audiences from groups that aren't always represented at the cineplexes -- and those films exceeded box office projections.
For example, 72% of opening weekend audience for "Pitch Perfect 2" was female and that film shattered expectations with a $69.2 million release.
As for Universal's latest, "Straight Outta Compton," the music biopic made double its budget with an audience that was nearly half African-American.
Much of Universal's success can be attributed to its marketing, which sold the tease of upcoming films without giving too much away.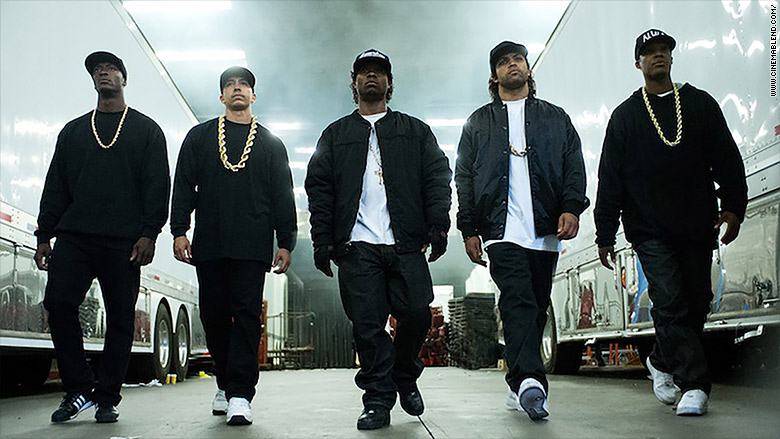 Related: Comcast shows swagger
"Moviegoers don't really want to see the entire movie in trailers or marketing and I don't think Universal has been guilty of that at all this year," said Phil Contrino, chief box office analyst at BoxOffice.com. "They know what the fans want."
This can be seen by the kiss and no tell billboards of "Fifty Shades of Grey," the glimpses of the monstrous Indominus Rex from "Jurassic World," and the respectful use of Paul Walker in its "Furious 7" promotions.
Universal has also used social media to give fans sharable content that is in actuality marketing for upcoming films.
And the studio could still have some surprise hits for the rest of the year with the biopic "Steve Jobs" landing in theaters in October and the Tina Fey, Amy Poehler led comedy "Sisters" in December.
"It's one thing to have strong movies," Contrino added. "But it's another thing to completely exceed expectations throughout the year."