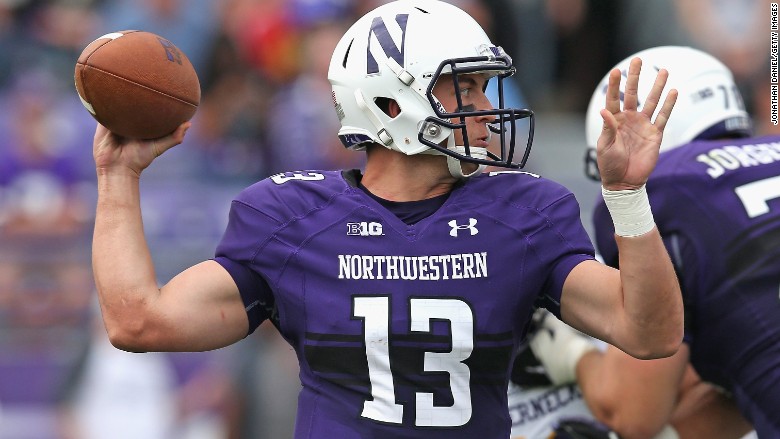 In a victory for the NCAA, a federal labor board blocked an effort by members of the Northwestern University football players to form the first union for college athletes.
The National Labor Relations Board declined to rule on whether the athletes should be considered employees of the school who have a right to unionize. It cites the fact that labor law only allows the NLRB to look at private-sector work places, but that most college football programs are at state schools. Of the 125 schools eligible to play in a college football bowl, only 17 are private schools like Northwestern.
"The Board held that asserting jurisdiction over a single team would not promote stability in labor relations across the league," said the NLRB statement.
The players announced the effort to unionize in January, 2014. They were led by the team's quarterback, Kain Colter, who said safety issues are the biggest concerns. Specifically, they're calling for efforts to protect players who suffer concussions, and demanding assurances that players won't have to pay to treat injuries they suffered during their playing careers.
The players also want the right to be paid beyond the scholarships they receive, which typically don't cover the whole cost of attending school.
"We are obviously disappointed," said Colter on Monday. Still he said the unionization effort has already helped players. Some larger schools have started giving players additional stipends and guaranteed scholarships and instituted protocols to protect players who suffer from concussions.
"The overall legacy from this movement is that when players come together to stand up for what they believe in, things get changed," he said. "For decades, advocates have been fighting for some things that we got changed in one year."
Related: Wildly profitable college football about to get more profitable
Testimony in the case found that players endured 14-hour days practicing football in August before school started, and practiced another 40-50 hours a week during the school year, in addition to attending classes and completing course work. During the course of the year they can spend about 1,750 practicing, playing and traveling to and from games, which is more than many full-time employees work during a year.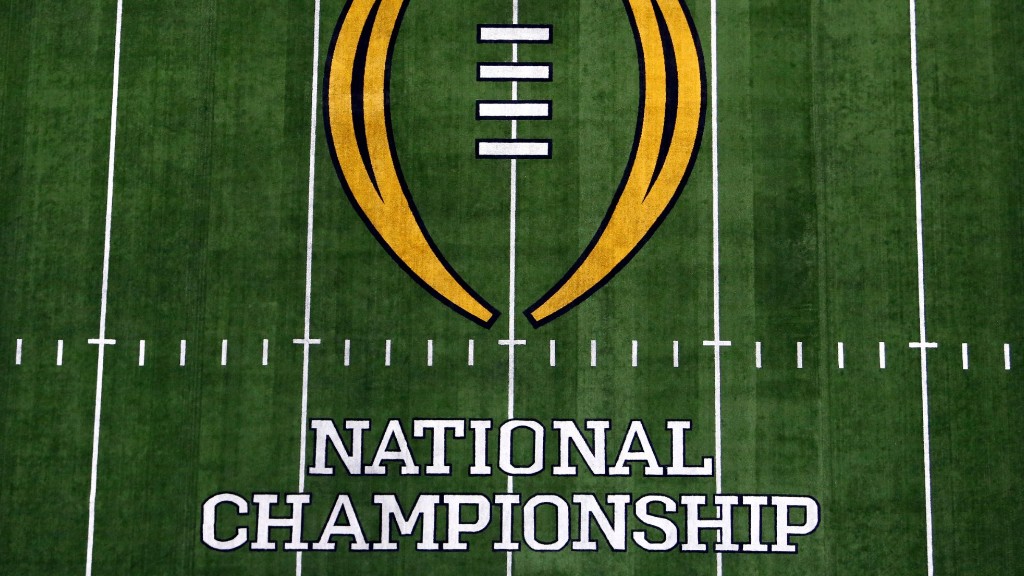 College football and basketball programs make huge profits for schools. Football at the 64 schools in the major conferences brought in a total of $2.8 billion in revenue for 2013, the most recent season for which Department of Education figures are available. They earned a combined profit of $1.3 billion, according to a CNNMoney analysis.
Even though Northwestern isn't a major college football powerhouse, the fact that it's in the Big 10 conference helped the football program post an $8.8 million profit in 2013.
The NLRB did say that it could reconsider this issue in the future.
"This delays the players having the leverage they need to protect themselves," said Ramogi Huma, president of the National College Players Association which was leading the unionization effort. "It is frustrating. But this does not end things." Huma added that efforts to unionize will continue.
Related: College football championship scores highest cable rating ever
Northwestern said it was pleased with the decision.
"We applaud our players for bringing national attention to these important issues, but we believe strongly that unionization and collective bargaining are not the appropriate methods to address the concerns raised by student-athletes," it said.
-- Jill Martin and Sara Ganim contributed to this story.