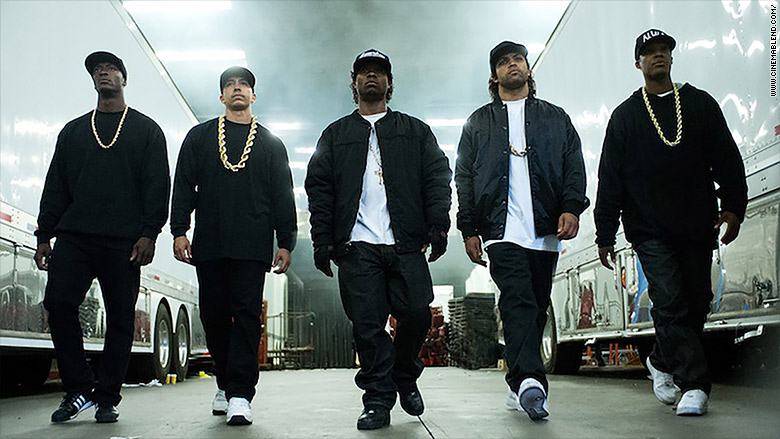 Dr. Dre's "Compton: A Soundtrack" streamed 25 million times in just one week on the recently launched Apple Music.
The musical companion piece to the hit movie "Straight Outta Compton" is showing that Apple Music, which debuted in June, can hold its own against competitors like Spotify.
There were also half a million downloads, for either the song or the album, on iTunes, which is also owned by Apple.
The New York Times first reported the story. An Apple (AAPL) spokesman confirmed the numbers CNNMoney.
Apple and Dr. Dre have been linked since Apple bought his company Beats last year for $3 billion. The deal included headphones and other hardware from Beats Electronics and the streaming service Beats Music.
The release of Dr. Dre's album coincides with the movie about his rap band N.W.A. "Straight Outta Compton" set an August record for an R-rated movie with an opening weekend of $60.2 million, easily beating expectations and doubling the production budget of $29 million.