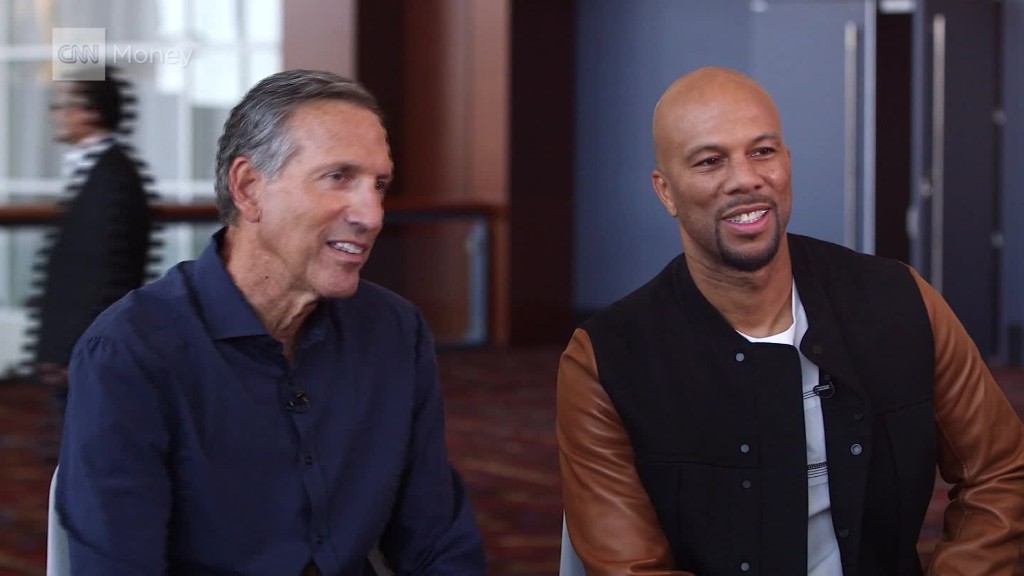 Starbucks is turning baristas into bartenders by adding booze to the menu at a growing number of coffee shops around the country.
Starbucks is serving beer and wine at five more locations this week, bringing the total to 70 nationwide. The company is expanding the menu to include booze at coffee shops in New York City, Denver, Miami, the Orlando suburbs and northern California.
Starbucks (SBUX) said it will start serving booze on Wednesday in Williamsburg, a Brooklyn neighborhood with no shortage of bars. The company was already serving alcohol at one other location in New York City, at Macy's in Manhattan.
This week's ramp-up is occurring in places where the alcohol menu has already taken hold. This will be the sixth coffee shop in Denver to serve alcohol, the ninth in northern California (including four in San Francisco,) the fifth in greater Orlando and the second in Miami.
Related: Starbucks Pumpkin Spice Latte will be made with real pumpkin
Starbucks has been testing its "evening program" for years, starting in Seattle in 2010. Within five years from now, the company hopes to have beer and wine on the menu at 2,000 of its 12,000 coffee shops in America.
The company's online menu offers a selection of wines, including Malbec, pinot noir, pinot gris and Prosecco. "Ask your barista about our current selection of curated craft beers," reads the menu.
The drinks are served alongside dishes that are not the usual Starbucks fare. Small plates include truffle mac & cheese, chicken skewers, artichoke & goat cheese flatbread, meat balls with tomato basil sauce, bacon-wrapped dates, a cheese plate and truffle popcorn.