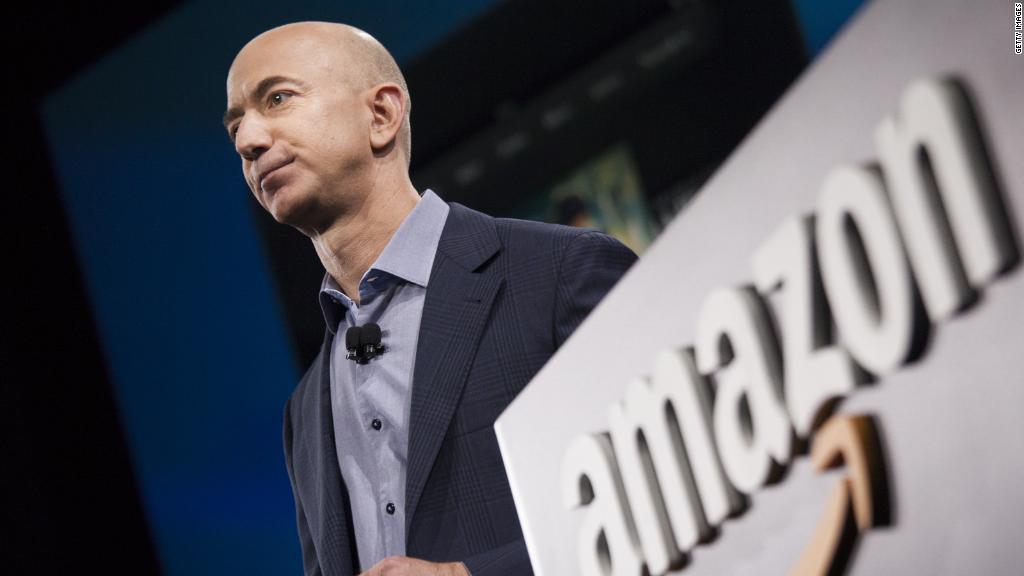 Amazon CEO Jeff Bezos is under fire for promoting a miserable workplace that promotes backstabbing.
Bezos has fought back hard against that portrayal. True or not -- or somewhere in between -- there's no denying that whatever Bezos is doing is working.
Just some of the measures:
Amazon's (AMZN) stock is up 72% this year.
It is now the most valuable retailer in the world, surpassing Wal-Mart (WMT) last month.
The company reported a surprise profit last quarter. (It keeps profit margins super-tight and typically only makes money during the holiday season.)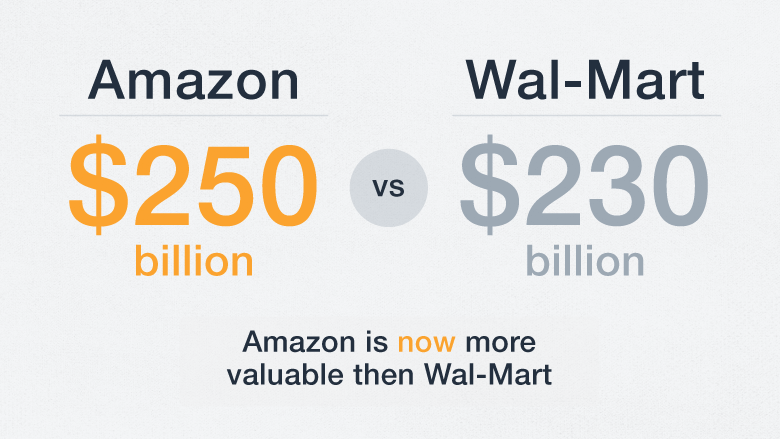 And earlier this year, Amazon pulled back the curtain on one of its most secretive businesses, surprising investors that its Amazon Web Services cloud unit was on pace to bring in $5 billion in sales in 2015.
Bezos has become the sixth-richest person in the world, according to Forbes. He leapfrogged the Koch brothers and is just a couple billion dollars behind Oracle's Larry Ellison.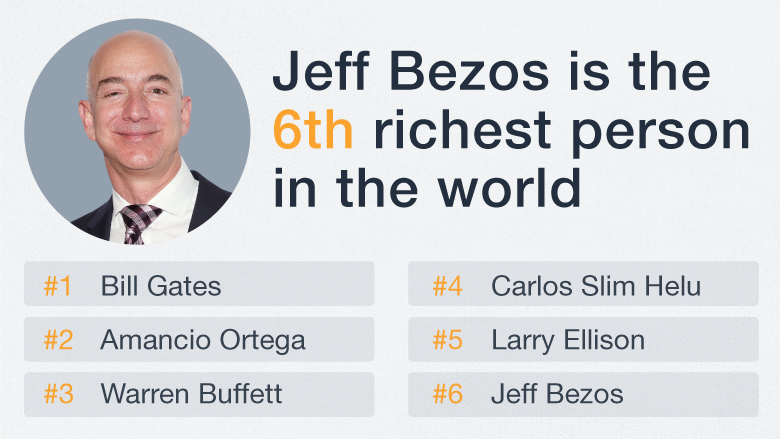 Never satisfied, Bezos and Amazon are hardly taking a breather. The company has launched dozens of new services, promotions, products and offerings for its customers this year. It has had perhaps the most productive 2015 of any technology company in the world.
Here's what Amazon has been up to in just the last eight months:
1) Amazon launched its highest-profile promotion in its history with its massive Prime Day last month. Amazon's sales soared 93% on Prime Day, according to online retail tracker ChannelAdvisor -- even as customers griped about the lack of good deals.
2) The company pushed hard this year to expand its drone delivery testing, working with the FAA to get clearance to test its unmanned delivery bots.
3) Amazon built a shop for startups.
4) It launched its Echo smart home assistant.
5) Amazon expanded same-day delivery service Prime Now to include international cities and food delivery -- and made it free for Prime members.
6) The company won a Golden Globe and got nominated for an Emmy for its Prime Instant Video series "Transparent."
7) It expanded its fleet of warehouse robots to 10,000.
8) Amazon launched a 3-D printing store.
9) It unveiled the new Wi-Fi connected Amazon Dash button, letting customers re-order household items with a click of a button.
10) Amazon made a strong push into China by opening a store on Alibaba's (BABA) Tmall.
11) It opened its first physical store.
12) The company announced a plan to make 12 movies a year, building an internal studio to produce them. Amazon even got Woody Allen to create his first ever TV series (a decision Allen later said he regretted).
13) The company's Angie's List (ANGI) competitor Amazon Home Services expanded to include 15 cities and more than 15 million service offers.
14) And Amazon was named the best company in America by consumers.
Not a bad 2015.
In his memo to staff rebutting the portrayal of Amazon as a nasty workplace, Bezos said Amazon hires the "best of the best." That shows in the company's stunning innovation this year.