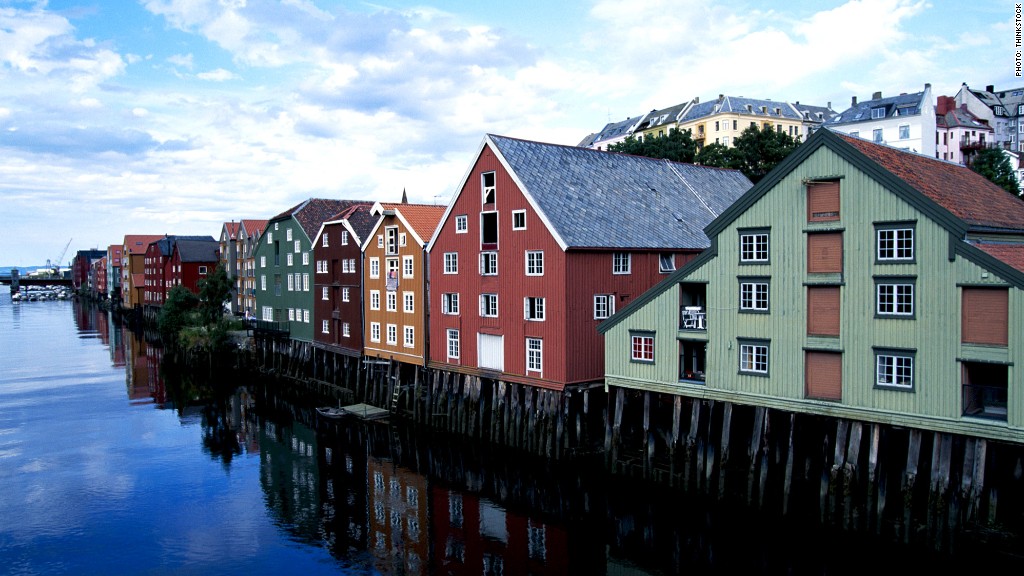 Norwegian pensioners just lost $8.8 billion.
Norway's pension fund, the world's largest sovereign fund, lost 73 billion kroner ($8.8 billion) in the second quarter. The 0.9% decline -- its first losses in three years -- came because of low interest rates, weak bond markets and falling returns on U.S. stocks.
Norway puts most of its oil revenues into the fund to raise money for pensions and other government expenses.
U.S. and European markets, where the fund is heavily invested, declined in the second quarter on the Greek turmoil, and the uncertainty around the Fed's intention to finally raise interest rates.
Low interest rates have also hit the fund's returns on sovereign bonds.
Related: Want a better life? Move here
The fund said negative returns on its U.S. investment contributed to the overall downturn. It lost 3.4% on its $55 billion investment in U.S. treasuries and 1.4% on its U.S. stock holdings.
The fund, which is reported to own 1% of the world's stocks, is among the biggest investors globally. Its market value is more than $863 billion. Around 20% of that is invested in the U.S. stocks, its biggest single market.
The fund was also hit by the slowdown in China: Its investments in mining companies suffered because of lower demand from China. Its investment in real estate gained 2%.
The fund has posted 5.8% annual return between 1998 to 2014, the Norwegians said.